Local. Family Owned. Trusted.
Roof Repair North Port FL
Top-Rated Roof Repair in North Port
Florida State Roofing & Construction offers the best in roofing services, materials and supplies to protect your largest investment — your home.
When you suspect a problem with your roof, you undoubtedly wonder about where the problem has originated and how extensive the repair is going to be for the project. The professionals from Florida State Roofing and Construction, Inc. are here to help you. We have been in the roof repair North Port, FL industry for many years. We have developed the skills needed to take care of all types of roofing repair North Port, FL projects. When you are searching for North Port roof repairs near me, then please reach out to our team of experts first. We believe that you will be highly-satisfied with our attentive customer service and the fine workmanship that we are known for by our previous clients.
Our professionals want to be the comprehensive roof repair contractors that you call on for all of your roofing needs. We provide roof repair North Port, FL services for roof tile repairs, shingle roof repairs, asphalt roof repairs, soffit and fascia repairs, and more.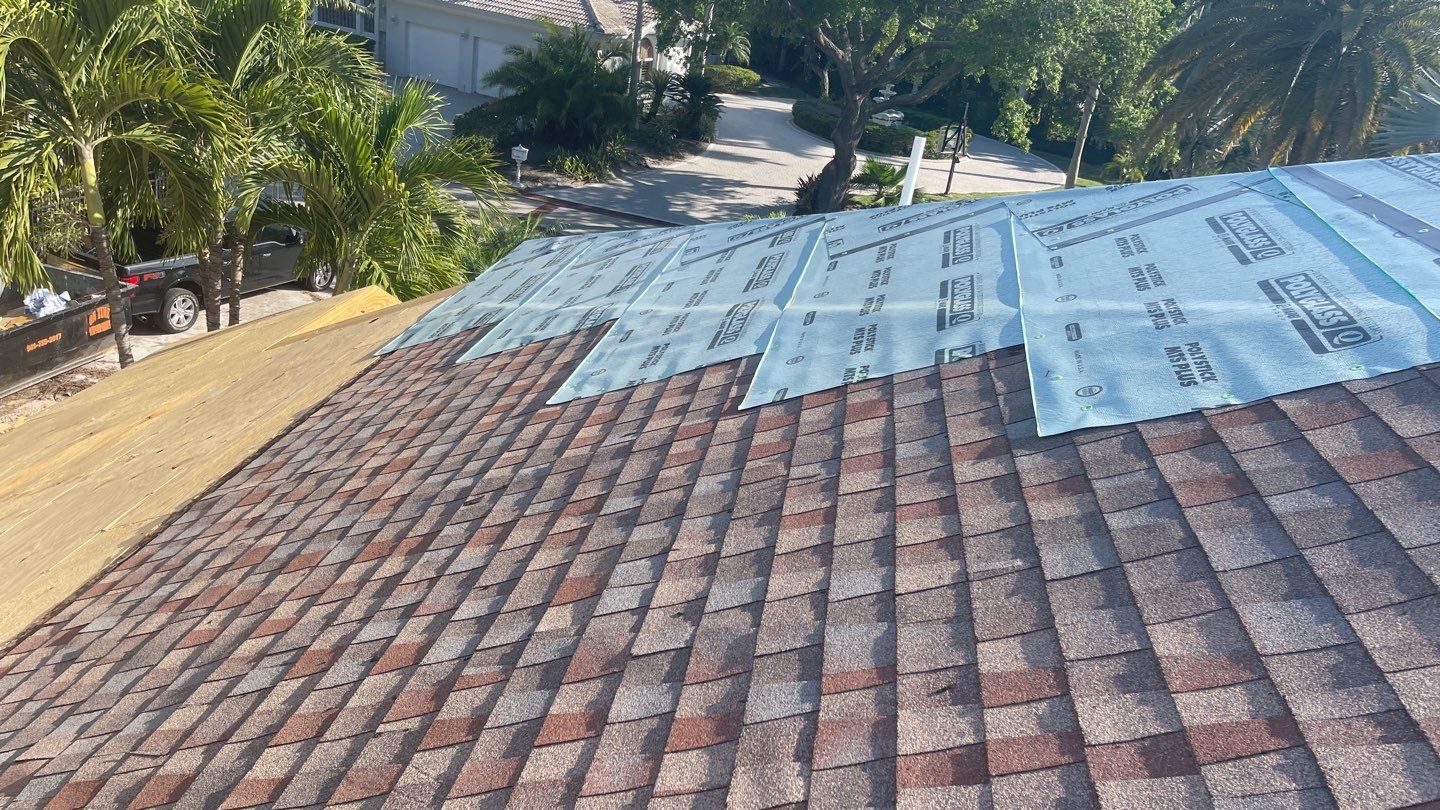 CALL NOW FOR A FREE QUOTE!
It is our pleasure to offer competitive roofing pricing and take on your next roofing project. Speak to one of our knowledgeable roofing consultants today about scheduling a free roofing estimate at your property.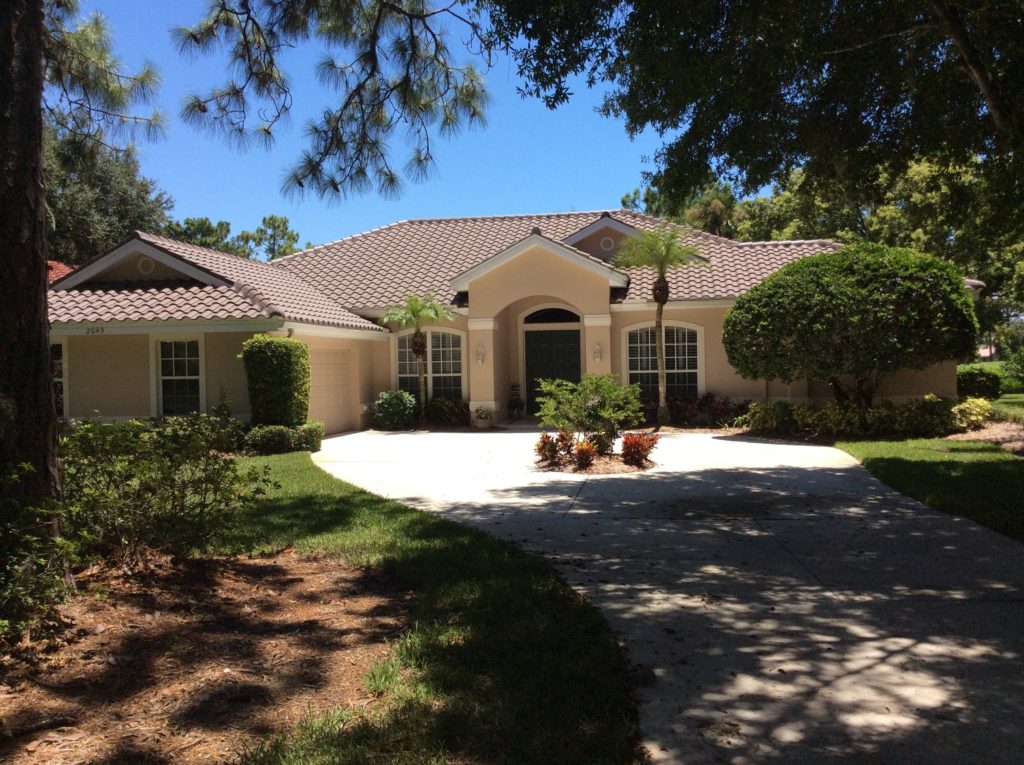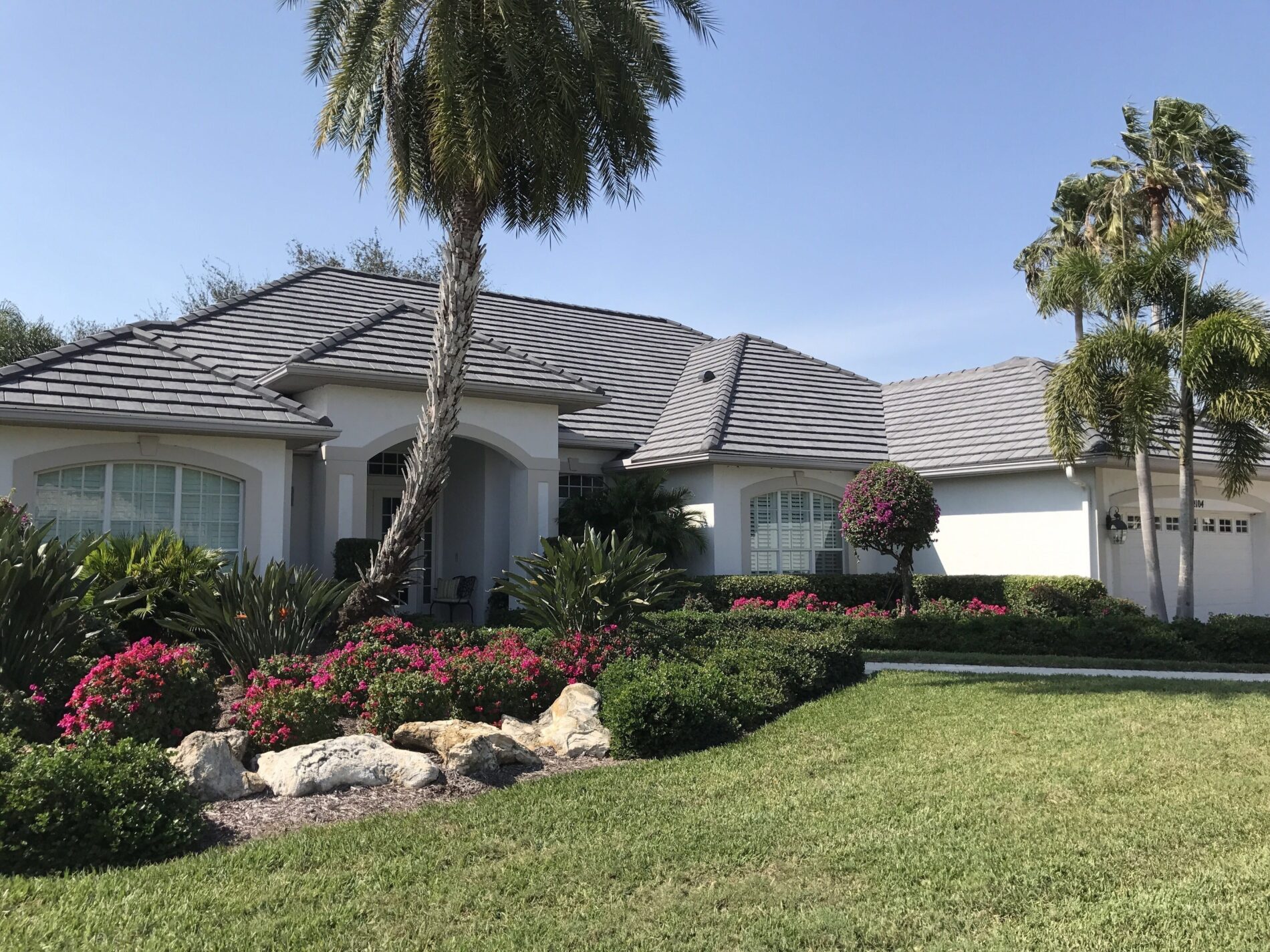 Expert Roofing Repair North Port FL Residents Trust
We understand the nuances involved in diagnosing the problematic issue, determining the process that is needed to perform the tile roof repairs, and following through with all of the repairs systematically and efficiently. Before beginning the repairs, we will discuss the options and the pricing with you. We do this because we know you do not want any surprises to come up or take on any unnecessary expenses.
Customer satisfaction is very important to our team. Our goal is to earn your trust and your loyalty with our reliable services and our friendly, attentive manner. We know that your home or your business property is a large financial and personal investment for you. We want to help you care for your investment, and we want to build long-lasting relationships with our clients, too.
We Also Offer Commercial Roof Repairs!
North Port is a beautiful, welcoming community. It is home to around 75,000 people, although many more people visit the community throughout the year. Located in Sarasota County, North Port can be found just southeast of the city of Sarasota. The coastline is approximately 30 minutes away, so residents can enjoy the scenic beach communities as often as they would like to visit. A couple of favorite destinations in North Port are the Warm Mineral Springs Park and the Atwater Community Park. Warm Mineral Springs Park is a nice place to lounge during the day and enjoy the warm water of this natural water spot. For the younger crowd, Atwater Community Park offers a splash pad, baseball fields, picnic tables, and more. CERTIFIED STATE ROOFING CONTRACTOR (CCC1326624 / CCC1328172)
We work with you directly to comprise a plan that will provide what you need at competitive pricing. Our initial consultation helps us compile a detailed estimate. We will then be alongside you every step of the way to ensure we exceed your expectations! Call Today for Commercial & Home Roof Repairs in North Port FL
If you are a property owner in North Port or the neighboring communities and you have been looking for help with your home roof repairs or commercial roof repairs, then please reach out to our experienced and dedicated team from Florida State Roofing and Constriction, Inc. Our professionals work throughout the year to help take care of properties all over the region.
We are glad to answer any questions you may have about our roof repair North Port, FL services, or about any of our other services, too. If you are interested in a free estimate for a potential project or if you are ready to be placed on our calendar, then please contact us today. We are ready and equipped to take care of all types of roof repair projects, and we are happy to hear from you anytime! We also provide expert roofing services, roof installation, and metal roofing.