Local. Family Owned. Trusted.
Metal Roofing North Port FL
Top-Rated Metal Roofing in North Port
Florida State Roofing & Construction offers the best in roofing services, materials and supplies to protect your largest investment — your home.
The experienced crew from Florida State Roofing and Construction, Inc. is pleased to offer top-quality metal roofing North Port, FL services to all residential and commercial customers in the area. Our professionals have been in the metal roofing services for many years. Over that time, we have developed top-rated skills and workmanship qualities that are distinguishable above our competitors. If you have been searching for North Port metal roofing near me services that are dependable and transformative, then please reach out to our experts today. We are excited to work with you any time of the year!
Metal roofing systems are unmistakably attractive on the top of homes or business structures. Many benefits are associated with commercial and residential metal roofing systems. One benefit that is attractive to many property owners is the fact that metal is available in a variety of styles and colors. If you are looking for a roof that can add to your property's character and ambiance, then a metal roof may be the best choice for you. We also provide re-roofing services and roof repairs.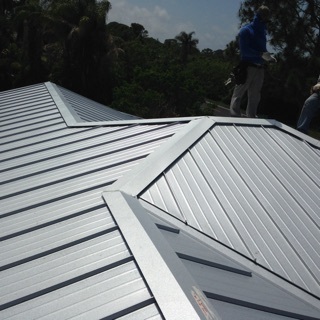 CALL NOW FOR A FREE QUOTE!
It is our pleasure to offer competitive roofing pricing and take on your next roofing project. Speak to one of our knowledgeable roofing consultants today about scheduling a free roofing estimate at your property.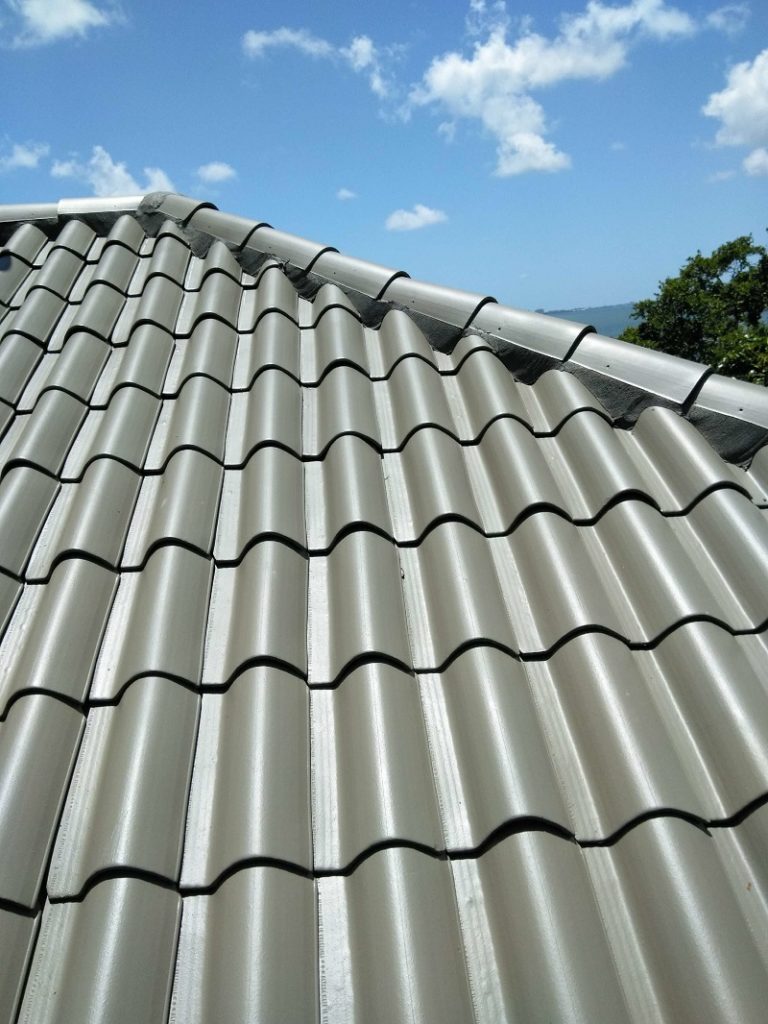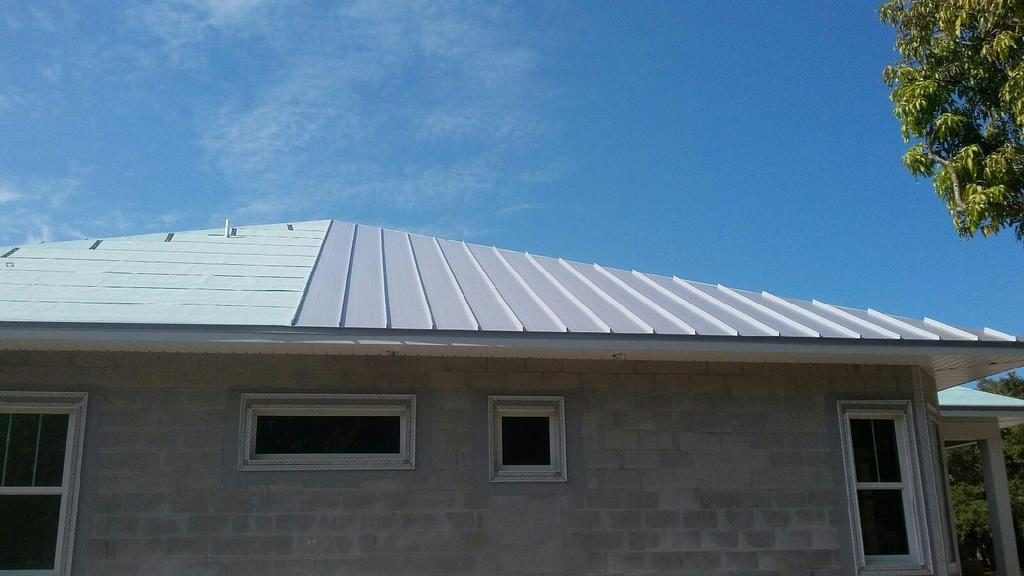 Searching for North Port Metal Roofing Near Me?
Another benefit is that metal roofing systems are highly-durable and long-lasting. Durability is very important, especially for some Florida residents who consider the weather elements that we face throughout the year. Intense heat, sunlight, and strong, gusty storms are often factors in helping someone decide to go with a metal roofing system.
Some property owners may be concerned about the higher cost of metal roofing supplies and metal roofing installation services. Although the initial cost may be higher than other roofing systems, the longevity of metal supplies and their durability of them often helps to offset the initial cost. Metal roofing systems are also low-maintenance and require few repair services, too.
Expert Metal Roof Installation North Port Residents Trust
North Port is located just southeast of Sarasota. Many people in North Port enjoy the easy accessibility to the larger city of Sarasota and all that is available in that community. North Port is home to around 75,000 people. It is a city that is well-known for being a nice place to live in or to visit. Many local attractions bring visitors into the area. A couple of these destinations include the Warm Mineral Springs Park and the Atwater Community Park. Warm Mineral Springs Park is a unique water spot that offers natural, warm water for everyone to enjoy. Swimming and sunbathing are very popular activities at this location. Atwater Community Park is a nice place to take the kids, as it offers a splash pad, baseball fields, and picnic areas, too. CERTIFIED STATE ROOFING CONTRACTOR (CCC1326624 / CCC1328172)
We work with you directly to comprise a plan that will provide what you need at competitive pricing. Our initial consultation helps us compile a detailed estimate. We will then be alongside you every step of the way to ensure we exceed your expectations! Call Today for Commercial or Residential Metal Roofing in North Port FL
If you are a property owner in the area and you have been looking for metal roofing companies near me or meatal roofing contractors near me, then please reach out to the dedicated team from Florida State Roofing and Construction, Inc. Our professionals have a lot of experience, hands-on training, and enthusiasm for their craft, and we welcome the chance to help you with your roofing project any time.
We are a fully insured and licensed company. Over the years, we have built a solid reputation among our clients, and we are excited to meet new customers throughout the year. If we can answer any questions for you or place your roofing project on our calendar, then please reach out to us today! We look forward to providing you with our metal roofing North Port FL services! We also provide expert roofing services, roof installation, and roof repairs.