Local. Family Owned. Trusted.
Top-Rated North Port Roofing Services
Florida State Roofing & Construction offers the best in roofing services, materials and supplies to protect your largest investment — your home.
As a homeowner or a commercial property owner, you know that taking care of your structure is a valuable activity. For example, the roof of your home or business helps to protect everything and everyone that is underneath it; therefore, it is important to make sure your roof is in good condition. If you have been searching for roofing North Port, FL services, roofing contractors North Port, FL area, or North Port roofing companies near me, then the experts from Florida State Roofing and Construction, Inc. would like to hear from you. We have been in the North Port roofing industry for many years, and we welcome the chance to take care of your roofing projects at any time.
When you begin your search for residential roofers or a commercial roofing company, you will find there are several roofing companies from which to choose; however, we hope to be the experienced and well-established commercial and residential roofing company in North Port, FL that you want to work with. Our roofing contractors near me are experienced with all types of roofing materials and services. Additionally, we offer services for new roof installation services, re-roofing services, roof repairs, and many other services, too. Our goal is to be your all-inclusive roofing company in North Port, FL.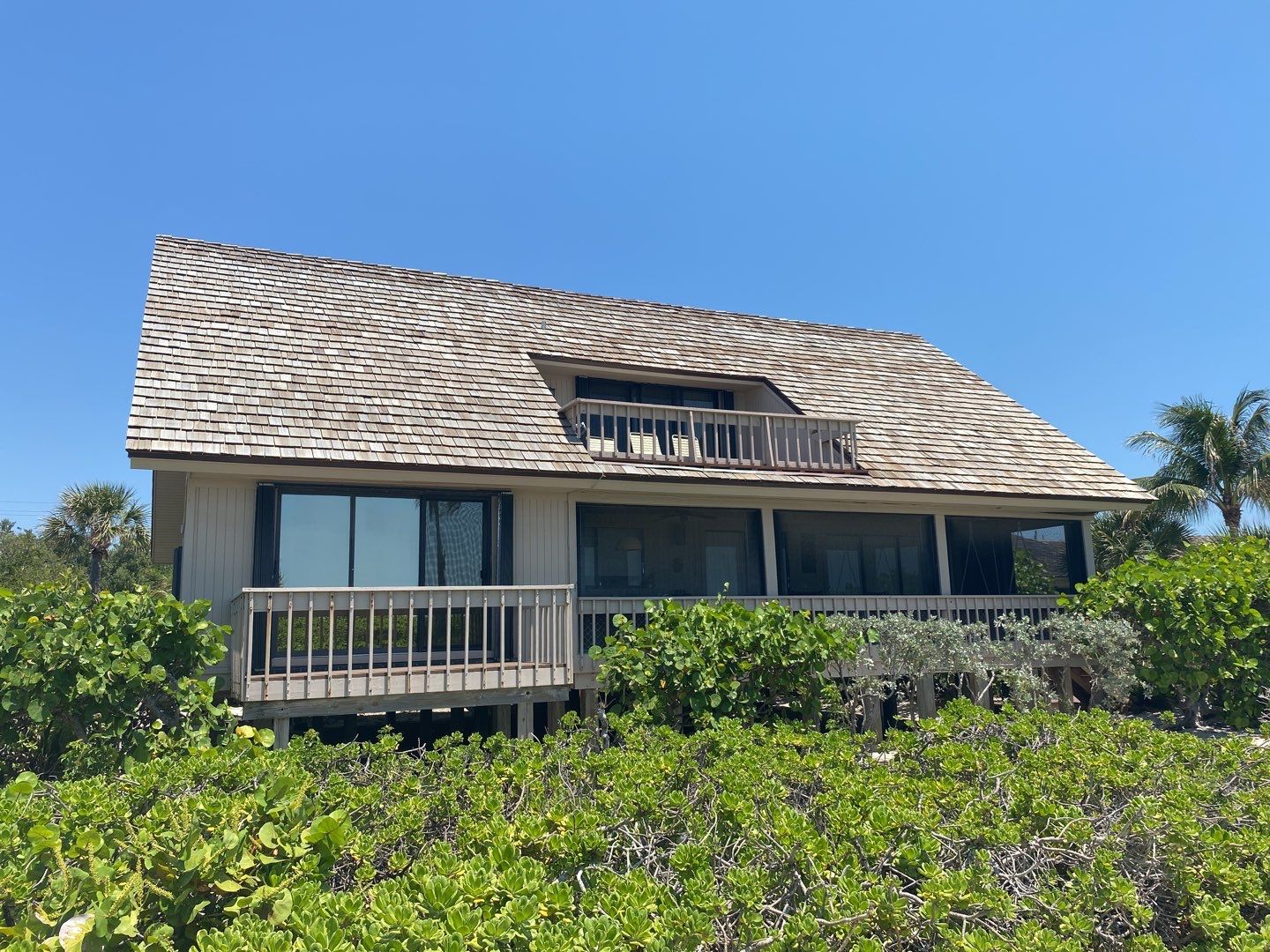 CALL NOW FOR A FREE QUOTE!
It is our pleasure to offer competitive roofing pricing and take on your next roofing project. Speak to one of our knowledgeable roofing consultants today about scheduling a free roofing estimate at your property.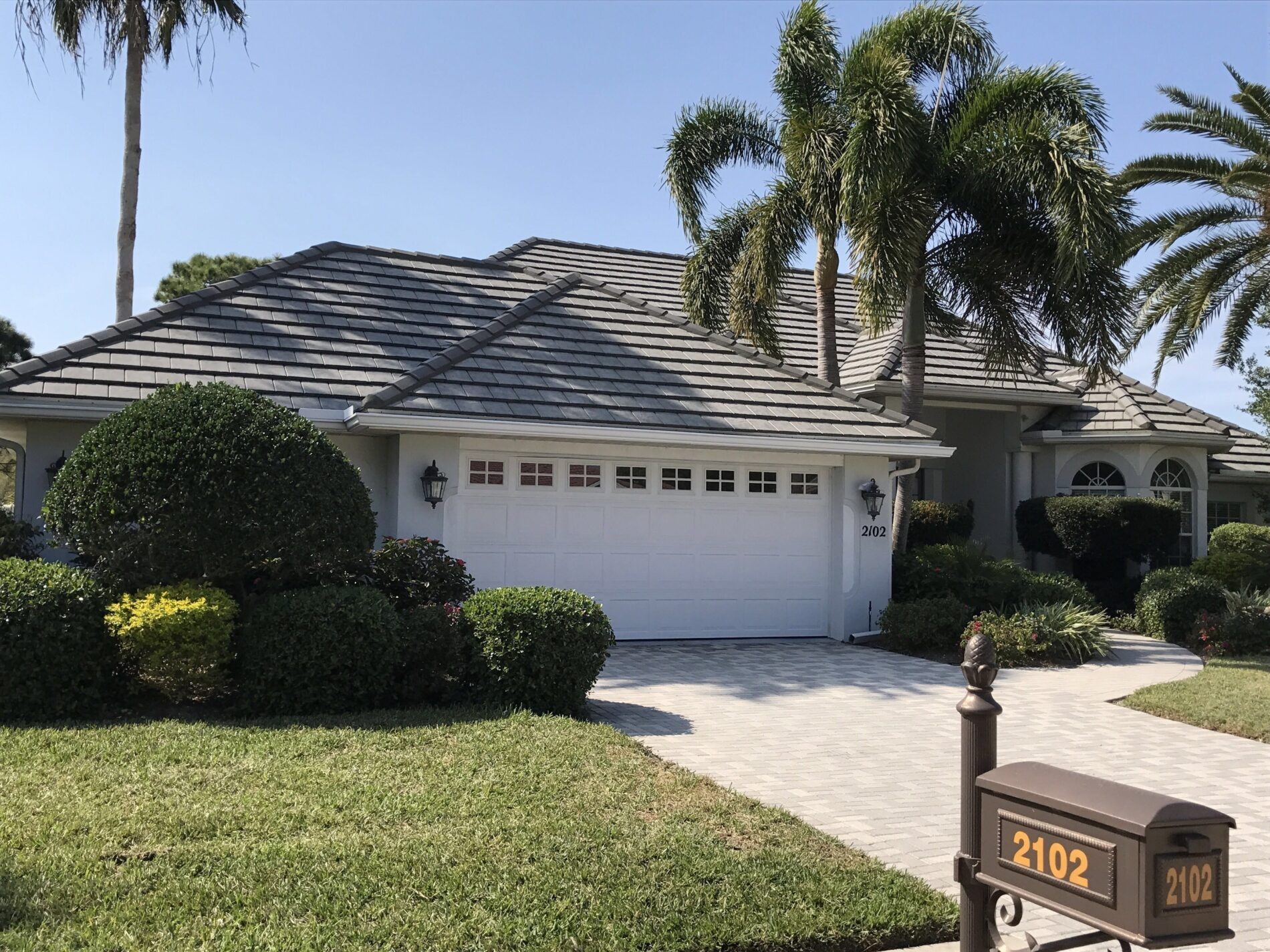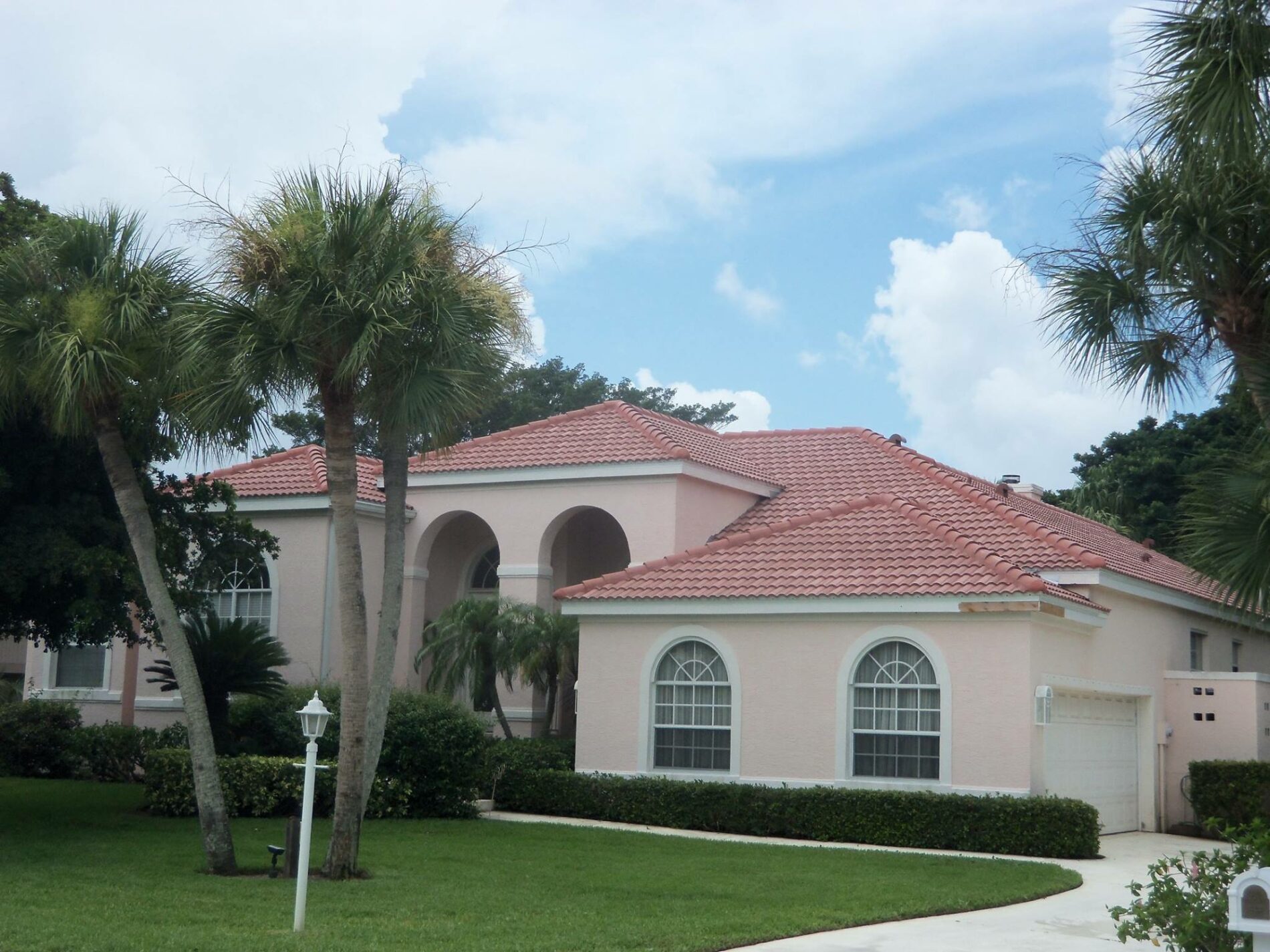 Expert Roofing Contractors North Port FL Residents Trust
We are a fully licensed and certified residential roofing contractor and commercial roofing contractor. We are also a locally-owned and family-owned company. Our team members are familiar with the weather elements that threaten the building materials in our community. Throughout the year, we all deal with intense heat, sunlight, wind, and rain that can cause problems for our roofing materials, as well as all of the building materials in the area, too. We have the experience, knowledge, and equipment needed to take care of every roofing situation that arises for our clients. Our years of experience have allowed us to become the best roofing contractors North Port FL has to offer!
We Offer Tile Roofing, Shingle Roofing, and More!
North Port is a thriving community that is located just southeast of Sarasota. The western coastline of Florida is about 30 minutes from North Port, so residents in the area can enjoy the beautiful beaches throughout the year. North Port is dotted with many beautiful, natural areas to explore and enjoy. A couple of my favorite places are the Warm Mineral Springs Park and the Atwater Community Park. Warm Mineral Springs Park is a natural, warm water spot that is favored by swimmers and sunbathers alike. Atwater Community Park is a great place to enjoy the baseball fields, picnic tables, and splash pad, too. Some of the roofing services we provide include: CERTIFIED STATE ROOFING CONTRACTOR (CCC1326624 / CCC1328172)
We work with you directly to comprise a plan that will provide what you need at competitive pricing. Our initial consultation helps us compile a detailed estimate. We will then be alongside you every step of the way to ensure we exceed your expectations! Call Today for the Best Roofing Company North Port FL Has to Offer!
If you are a property owner in the region and you have been looking for residential roofers near me or services for commercial roofing near me, then please reach out to the enthusiastic roofing experts from Florida State Roofing and Construction, Inc. Our professionals will be glad to answer any question you may have about our services, and we can provide you with a free estimate for a potential roofing project, too. Our roofing company in North Port, FL has been in the industry for a long time, and we are always happy to help our residential and commercial property owners in the community.