Local. Family Owned. Trusted.
Top-Rated Metal Roofing in Laurel
Florida State Roofing & Construction offers the best in roofing services, materials and supplies to protect your largest investment — your home.
The experienced crew from Florida State Roofing and Construction Inc. is pleased to offer metal roofing Laurel, FL services for all residential and commercial property owners in the area. We have been providing metal roofing services for many years, and we have developed the skills required to give our customers the services you expect from a truly dedicated commercial and residential metal roofing company. Metal Roofing systems are attractive, functional, and long-lasting. We are happy to take care of your metal roofing installation services, re-roofing services, or repair services any time of the year!
Many benefits are associated with metal roofing systems. For those clients that are interested in creating a unique style for their home or business, they will be pleased to know that metal roofing materials are available in a variety of colors and interesting styles. You will be able to create a roofing system that provides character and interest for your Florida property.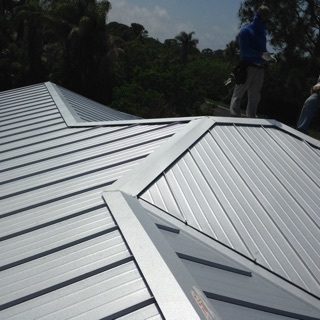 CALL NOW FOR A FREE QUOTE!
It is our pleasure to offer competitive roofing pricing and take on your next roofing project. Speak to one of our knowledgeable roofing consultants today about scheduling a free roofing estimate at your property.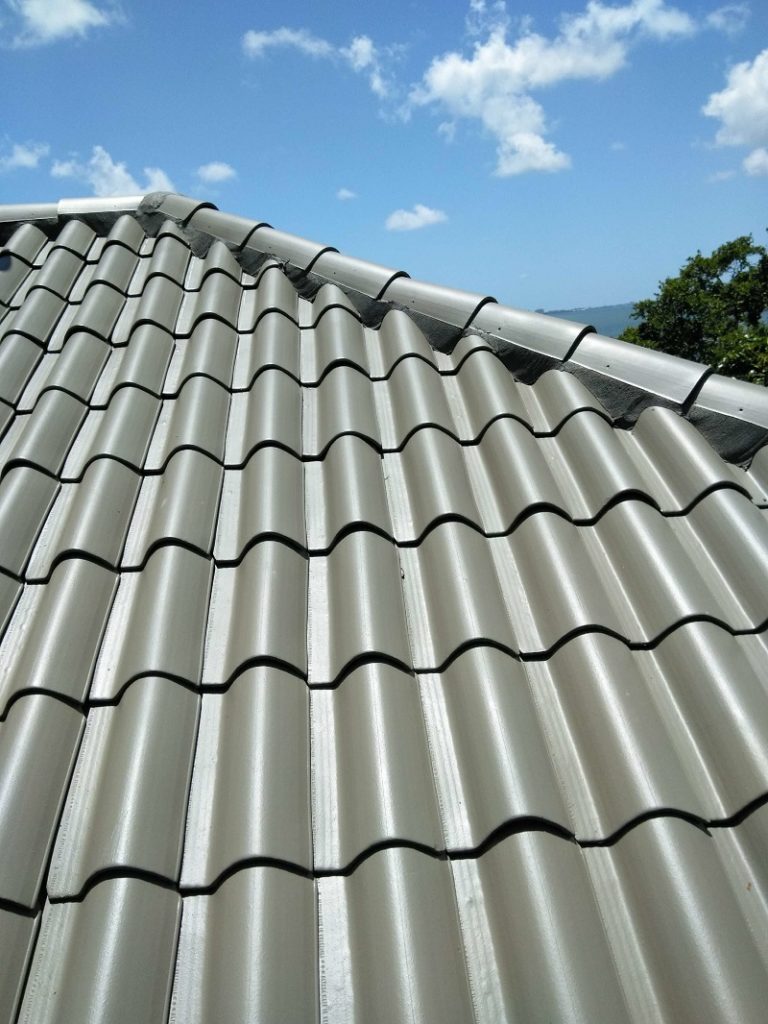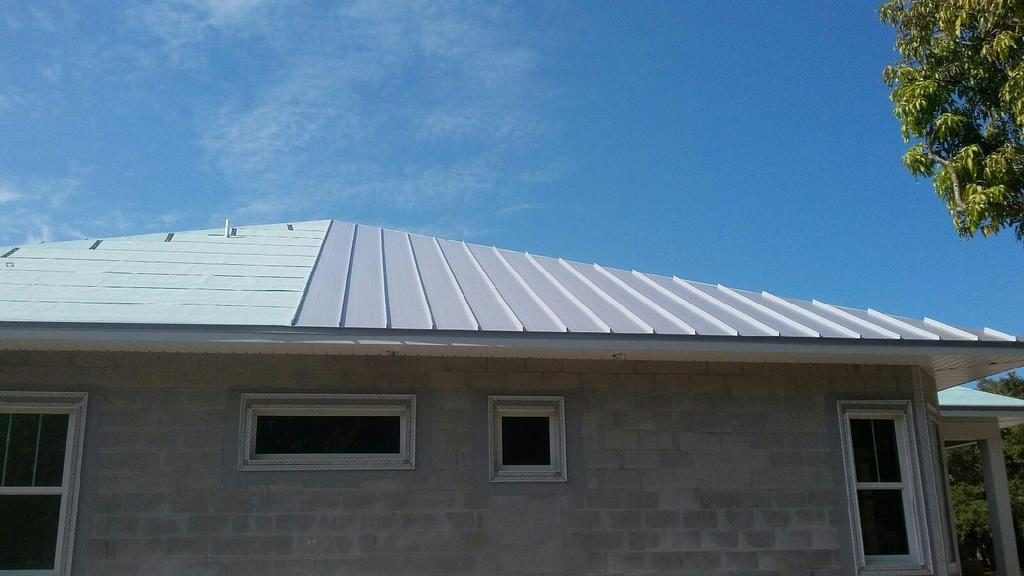 Searching for Laurel Metal Roofing Near Me?
Another benefit that is enjoyed by many Florida property owners is the fact that metal roofing Laurel, FL, materials are durable and long-lasting. The climate in Florida can be harsh on our building materials. Excessive heat, sunlight, and strong storms can provide challenges for roofing materials, and metal roofing systems seem to hold up quite well under a variety of environmental circumstances.
Some property owners may be concerned about the higher pricing of metal roofing installation services. Although metal roofing materials and installation services are a little bit more expensive, many property owners understand that the investment is worthwhile. Low-maintenance costs and the low risk of repair services help to offset the initial cost of the metal roofing systems. Our professionals are glad to answer any questions you have about our metal roofing Laurel, FL services any time you have a few minutes to discuss the variabilities. 
Expert Metal Roof Installation Laurel Residents Trust
Located in Sarasota County, Laurel is an attractive and peaceful community. Approximately 10,000 people live in Laurel, and many more people visit the area annually. Laurel is a scenic area that offers spectacular views of the western coast of Florida. Located just south of Sarasota, Laurel also provides easy access to the larger city and all that Sarasota has to offer to people in the region, too. A couple of favorite destinations in Laurel include the nearby Oscar Scherer State Park and Laurel Park. Both areas offer plenty of places to enjoy the outdoor environment and bask in the glory of the beautiful Florida weather. CERTIFIED STATE ROOFING CONTRACTOR (CCC1326624 / CCC1328172)
We work with you directly to comprise a plan that will provide what you need at competitive pricing. Our initial consultation helps us compile a detailed estimate. We will then be alongside you every step of the way to ensure we exceed your expectations! Call Today for Commercial or Residential Metal Roofing in Laurel FL
If you live or work in Laurel or one of the neighboring communities and you have been looking for Laurel metal roofing near me, metal roofing contractors near me, or metal roofing companies near me, then please remember our company, Florida State Roofing and Construction, Inc. Our professionals are some of the most dedicated and hard-working groups in the industry. We know the importance of your property to you, and we want to help you enhance and care for your place any way we can help.
Our company is open year-round. We are a locally-owned and operated company, and we are also fully licensed and insured. If you would like to learn more about the metal roofing Laurel, FL services we provide, then please contact us at your earliest convenience. We are excited to hear from you and work with you any time of the year!