Local. Family Owned. Trusted.
Metal Roofing Englewood FL
Top-Rated Metal Roofing in Englewood, FL
Florida State Roofing & Construction offers the best in roofing services, materials and supplies to protect your largest investment — your home.
Florida State Roofing and Construction Inc. provides the best and most reliable metal roofing in Englewood FL has to offer. When property owners in the area searched for Englewood metal roofing near me, they entrusted our team with getting the job done right and on time. Our team of highly trained and skilled technicians can provide a wide variety of metal roofing services and metal roofing installation for home and business owners in Englewood. We are fully licensed and insured, so you can rest easy knowing your home or property is in safe and capable hands for any service you hire us for.
Florida State Roofing and Construction Inc.'s manufacturing partners are some of the best in the industry. Whether it is steel or aluminum panels you need, we have the high-quality materials to make your metal roofing systems the best and most dependable around. Our metal roofing systems have the best fade resistance in the industry and can also come Energy Star Rated and Certified as well. That's why we are the team to call when you are looking for the best metal roofing contractors near me.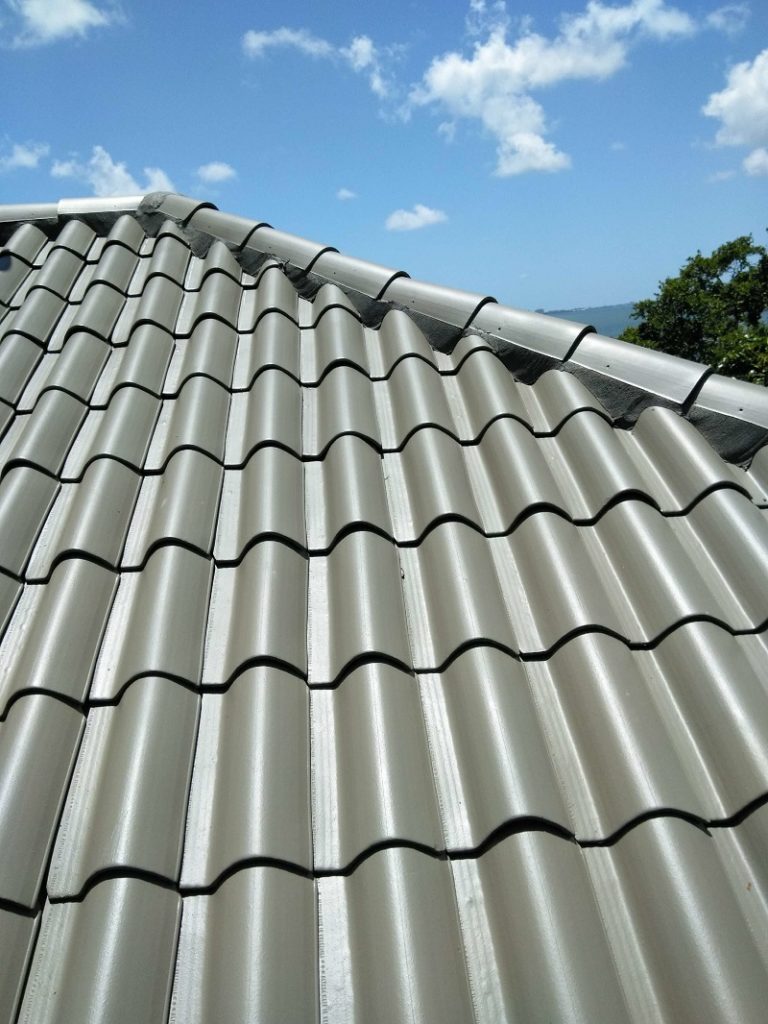 CALL NOW FOR A FREE QUOTE!
It is our pleasure to offer competitive roofing pricing and take on your next roofing project. Speak to one of our knowledgeable roofing consultants today about scheduling a free roofing estimate at your property.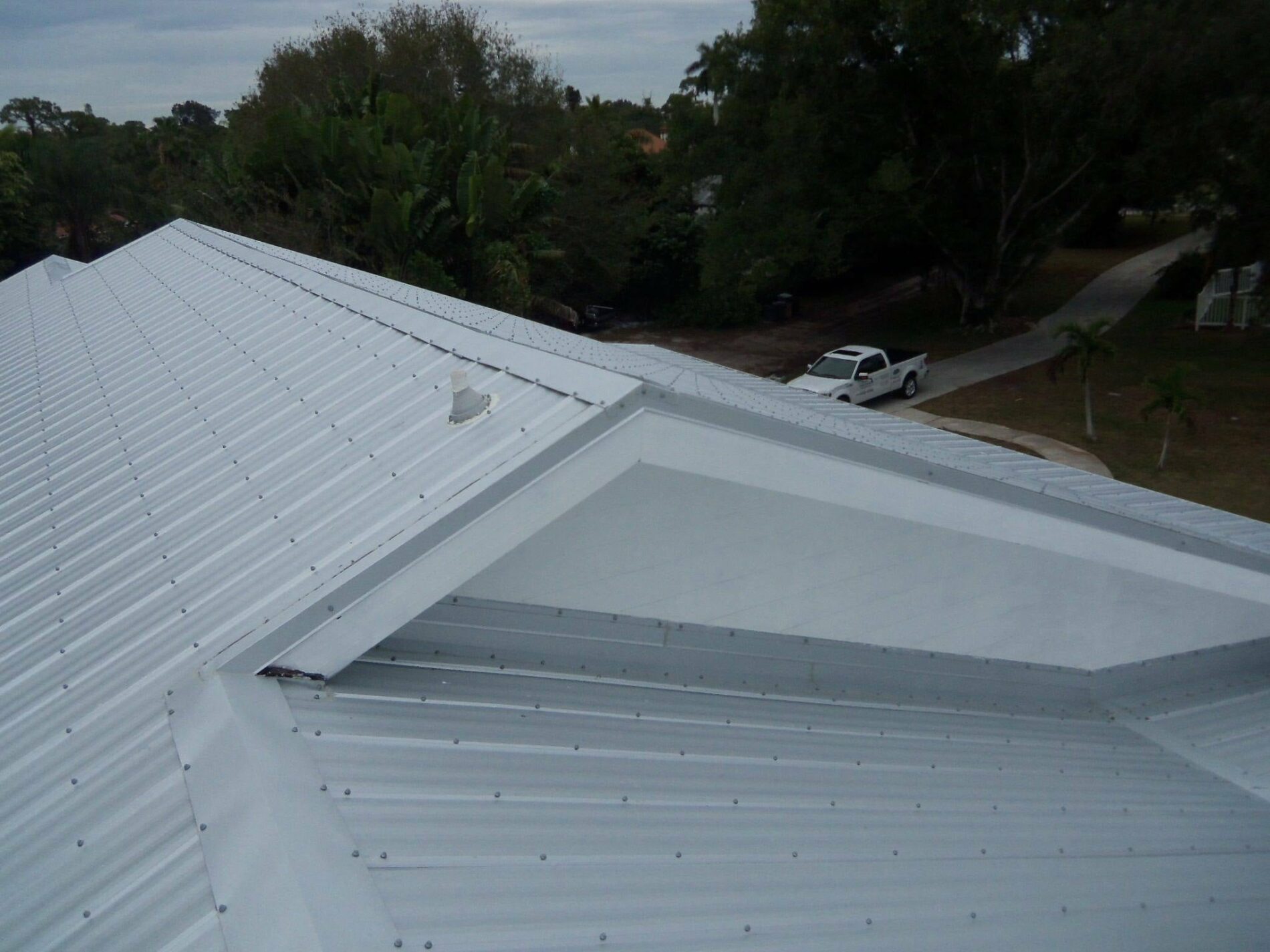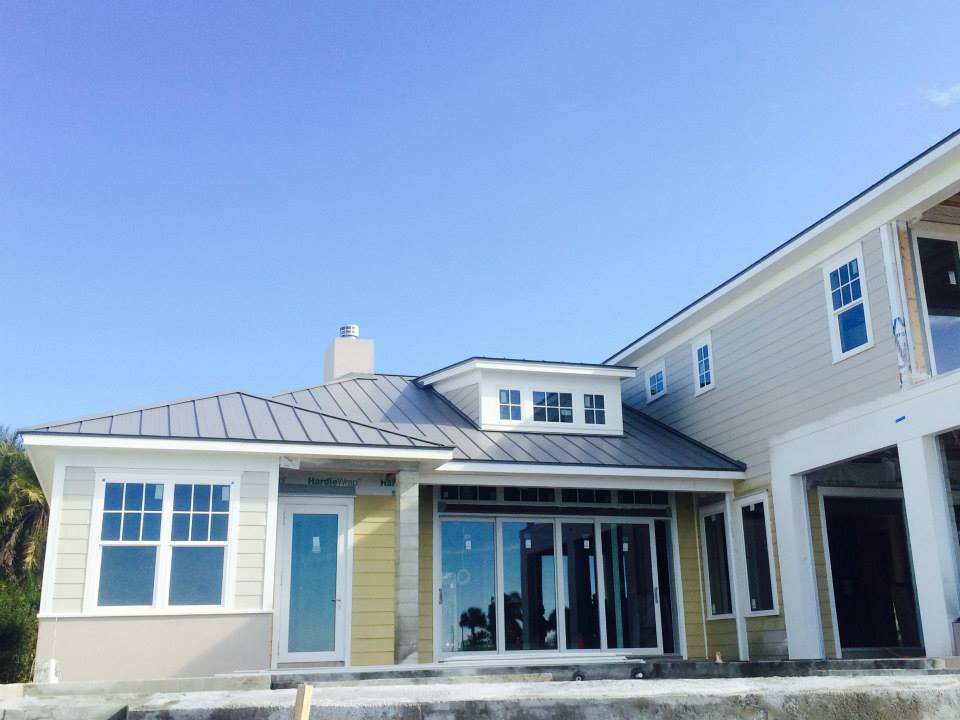 Searching for Englewood Metal Roofing Near Me?
Florida State Roofing and Construction Inc. also uses the best installation material that is available in today's market. That means every boot, screw, and piece of underlayment is of high-caliber quality. We always stay on top of the latest materials and techniques to ensure you are getting the best metal roofing possible. No matter if it's a small repair or an entirely new metal roof, we offer the best commercial and residential metal roofing in Englewood, FL. Our team will even replace and repair rotten fascia and/or decking that needs to be fixed as well. Our eye and attention to detail make us stand out among our competitors. If you are in need of a roof repair or re-roofing, we are the company to call.
Expert Metal Roof Installation Englewood Residents Trust
Our metal roofs come in a variety of colors and styles, which makes it easy for us to give you the look and style you're looking for on your property. They are also durable and can withstand the harsh Southern Florida weather and climate. From metal shingles to metal panels, we can find exactly what you are looking for for your home or business. Florida State Roofing and Construction Inc. has more than 20 years of professional experience in roof repair and metal roof installation. If you are in search of the most reliable and professional team of roofing technicians, give us a call. We offer many more roofing services as well! CERTIFIED STATE ROOFING CONTRACTOR (CCC1326624 / CCC1328172)
We work with you directly to comprise a plan that will provide what you need at competitive pricing. Our initial consultation helps us compile a detailed estimate. We will then be alongside you every step of the way to ensure we exceed your expectations! Call Today for Commercial or Residential Metal Roofing in Englewood FL
Our team is proud to serve the city of Englewood. It is home to some cultural and natural attractions such as Manasota Key, which is home to four beaches, and Lemon Bay Park and Nature Center. When you or someone you love is in search of the best metal roofing companies near me, it's time you contacted Florida State Roofing Construction Inc. We offer free roof inspections and consultations, so you have nothing to lose by giving us a call! Our team also offers professional roofing services, roof repair, roof installation, and more.