Local. Family Owned. Trusted.
Top-Rated Metal Roofing in Venice
Florida State Roofing & Construction offers the best in roofing services, materials and supplies to protect your largest investment — your home.
The professionals from Florida State Roofing and Construction, Inc. are pleased to offer high-quality services for metal roofing Venice, FL area. We provide metal roofing installation services for residential and commercial properties. Whether you have a small residential metal roofing project or a complex commercial metal roofing project, then we have the skills, the equipment, and the knowledge to provide you with roofing services that will exceed your expectations. When you are searching for Venice metal roofing near me, then please reach out to our experienced and enthusiastic team. We are available all year round and we are excited to work with you anytime.
Florida State Roofing and Construction, Inc. is a family-owned business. Over the years, we have developed our reputation and our business and we are proud to be one of the premier roofing companies in the region. We are a fully licensed and insured company and our team members are highly trained and skilled in all aspects related to roofing materials and systems.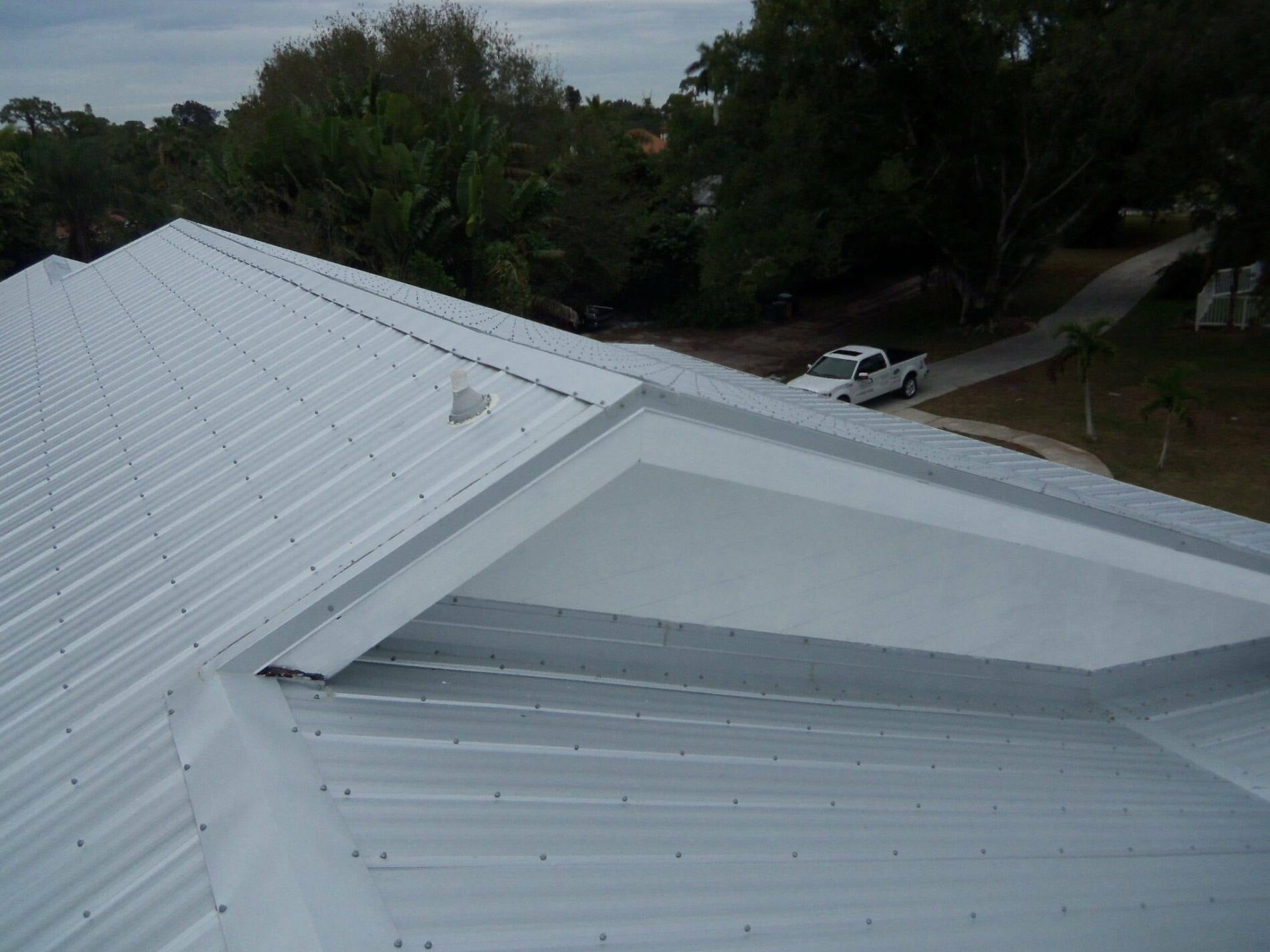 CALL NOW FOR A FREE QUOTE!
It is our pleasure to offer competitive roofing pricing and take on your next roofing project. Speak to one of our knowledgeable roofing consultants today about scheduling a free roofing estimate at your property.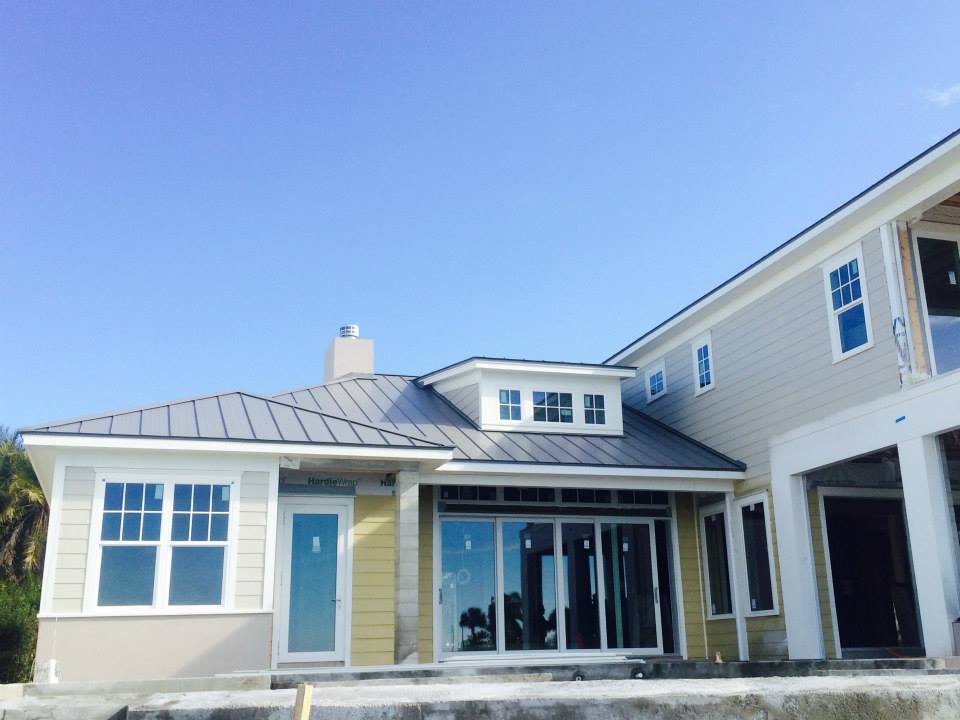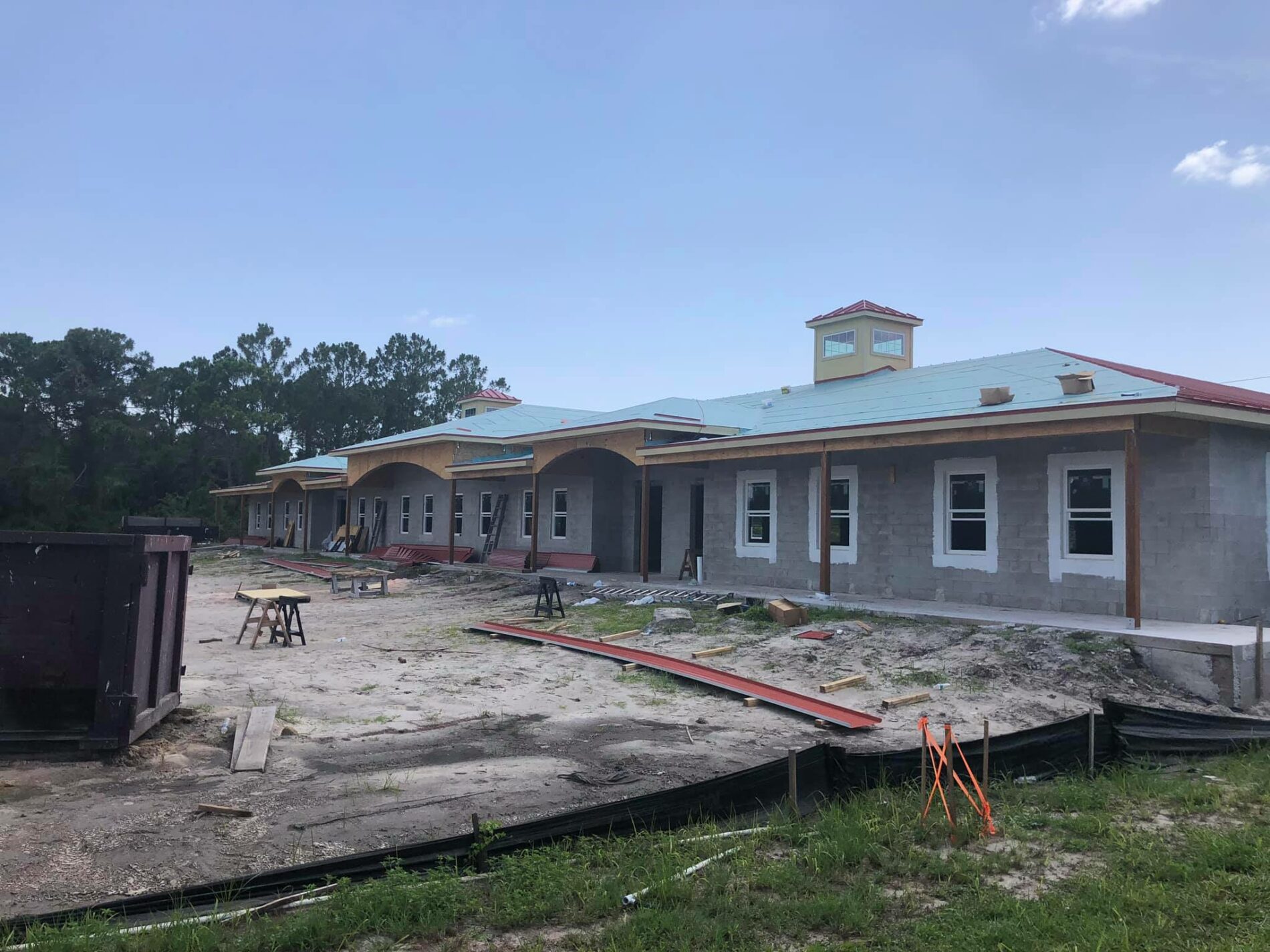 Searching for Venice Metal Roofing Near Me?
Metal roofing systems have many benefits that homeowners and business owners may want to consider. Metal roofs are available in a wide variety of styles and color options, which provides property owners with plenty of choices for their home/business that will suit their own style and character. Metal roofing materials are highly durable and can withstand strong winds, rain, and intense heat. Additionally, metal roofing materials are very long-lasting, which is a benefit for property owners who plan to stay in place for many years in the future or for a good investment for their property.
Expert Metal Roof Installation Venice Residents Trust
You may be wondering about metal roofing costs? Although the price of metal roofing supplies and installation services may be more than other roofing materials initially, many people find that the low-repair cost and the longevity of the metal materials are great benefits that will save money over time. As a property owner, you have many roofing choices from which to choose, and our team of professionals will gladly work with you and answer any questions that you may have about roofing products, services, and prices. CERTIFIED STATE ROOFING CONTRACTOR (CCC1326624 / CCC1328172)
We work with you directly to comprise a plan that will provide what you need at competitive pricing. Our initial consultation helps us compile a detailed estimate. We will then be alongside you every step of the way to ensure we exceed your expectations! Call Today for Commercial or Residential Metal Roofing in Venice FL
The Venice area of southern Florida is a peaceful and welcoming community. Home to approximately 24,000 people, Venice offers a wide variety of dining and shopping establishments, family-friendly entertainment venues, outdoor recreational activities, and amazing views of the Gulf of Mexico. Venice Beach is a great place to see the views and spend some time relaxing on the white-sand beaches. Venice is a historically rich community and many historic landmarks can be seen in the quaint downtown area.
If you are a homeowner or a business owner in the area, and you have been looking for metal roofing contractors near me or metal roofing companies near me, then please reach out to the knowledgeable experts from Florida State Roofing and Construction, Inc. We can answer all of your questions about metal roofing systems, as well as about many other roofing materials, too. Our team members have a passion for roofing construction and for ensuring that we provide the best roofing services for all of our customers. We understand the importance of a fully functioning roof and we want to help each client with their own roofing projects. Our enthusiastic staff is available all throughout the year. We welcome the chance to speak with you, and work with you, any time of the year! We look forward to providing you with our metal roofing Venice FL services!