Local. Family Owned. Trusted.
Top-Rated Roof Repair in Bradenton
Florida State Roofing & Construction offers the best in roofing services, materials and supplies to protect your largest investment — your home.
Does your roof have visible damage, or do you suspect that your roof needs to be repaired? Have you been searching for roof repair near me? Your search is over! At Florida State Roofing and Construction, Inc., we are a well-established roofing company with a well-earned reputation that we've worked diligently to obtain. With our team, you can trust that we provide the best roof repair Bradenton, FL has to offer.
At Florida State Roofing and Construction, Inc., we are an insured and licensed company that offers residential and commercial roof repairs among other roofing services. We aim to be your number one trusted company that you can go to for any of your roofing needs. We provide the best asphalt roof repairs, tile roof repairs, shingle roof repairs, and more. When repairing your roof, you can rest assured knowing that we only use the best products, equipment, and tools to ensure that you can get the most out of your roof while there's still life left in it.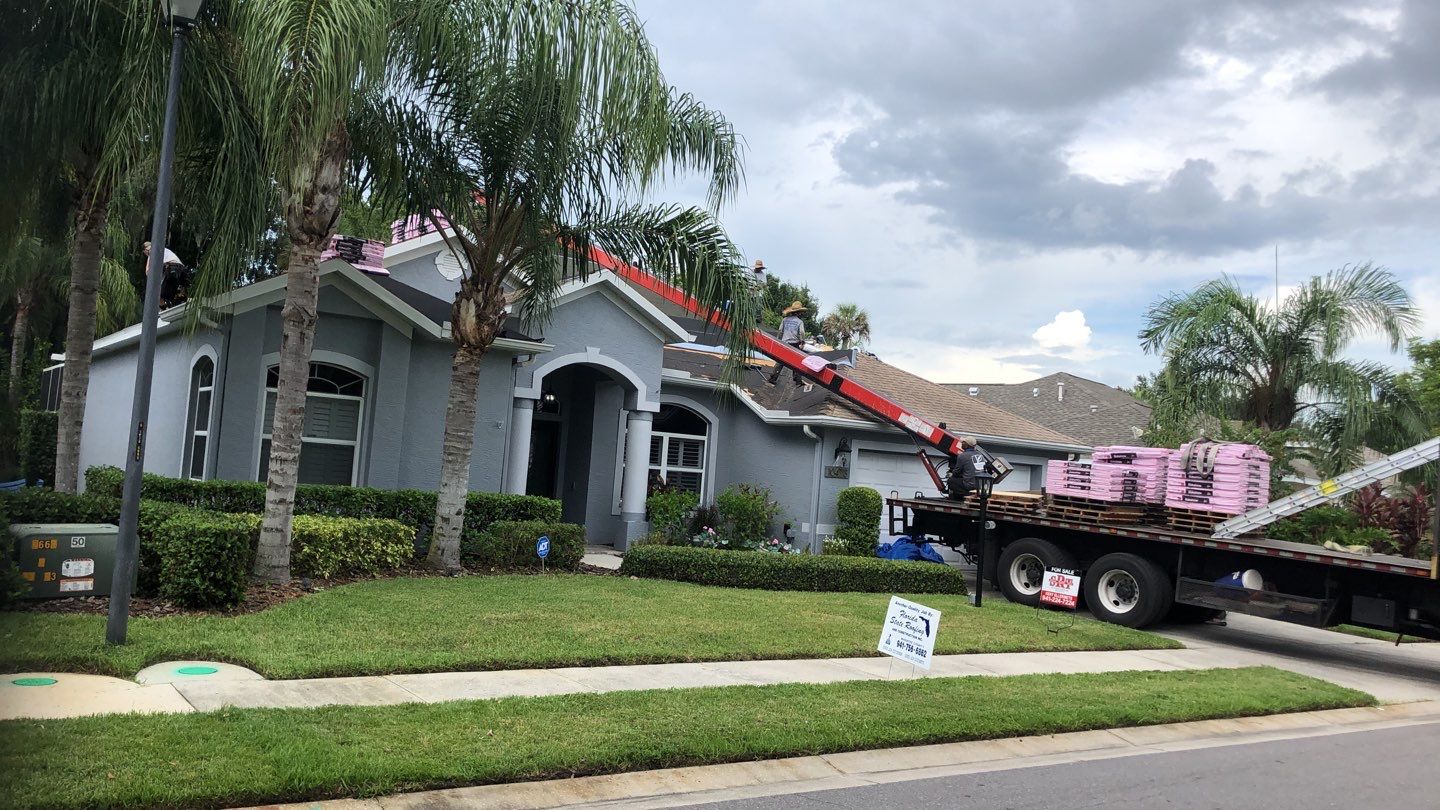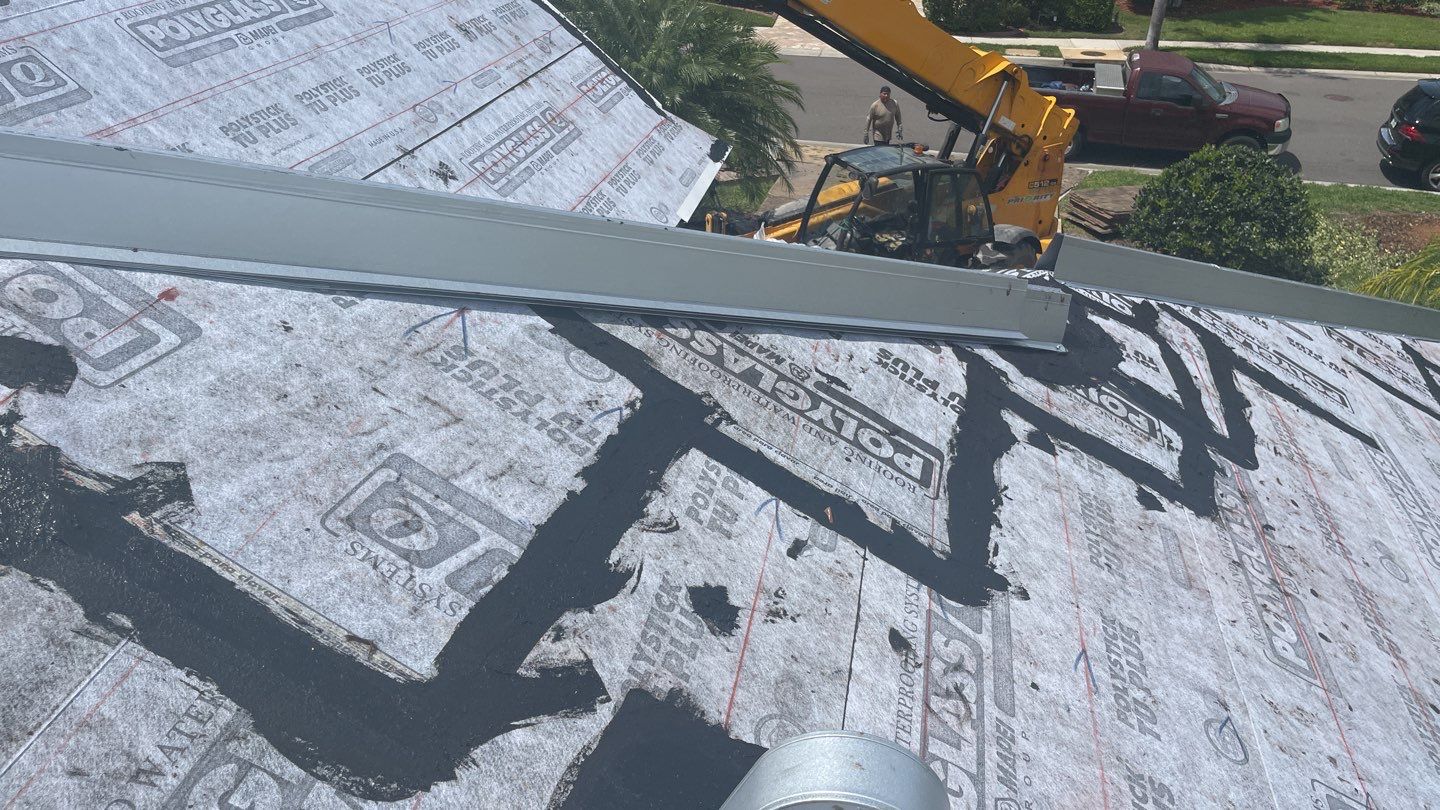 Expert Roofing Repair Bradenton FL Residents Trust
Your roof has to face a lot of elements in order to protect you and your home or business from rain, strong winds, UV rays, and more. Unfortunately, nothing lasts forever. Over time, your roof faces wear and tear, but that doesn't mean that you need a roof replacement right away. If the issues are still minor, they can be repaired. It's important that your roof has regular inspections and cleanings in order to find issues with your roof before they become too big of a problem and past the point of repair. If your roof is neglected with issues, it will likely need to be replaced. Repairs will save you money from a costly roof replacement. Your roof is an investment, and it's important to take care of it properly so it can continue doing its job.
We Also Offer Commercial Roof Repairs!
One of the more common roofing issues many homeowners and business owners face is roof leaks. One problem with roof leaks that many people deal with is that they aren't always obvious. Leaks can often exist for a while before it begins to stain your walls or ceiling before you know that there's an issue. In order for your roof leaks to be repaired, they need to be detected. Our team can thoroughly inspect your roof, find the source of the leak, and repair it so you can get the most out of your roof. You can trust that we provide the best roofing repair Bradenton, FL has to offer.
We are able to repair many different types of roofing materials, including metal roofs. Metal roofs are durable; however, they aren't invincible, they can also become damaged over time. If you notice any signs of wear, including; rust, leaks, cracks, or mold, it's important to contact us as soon as possible so we can address the problem in a timely manner.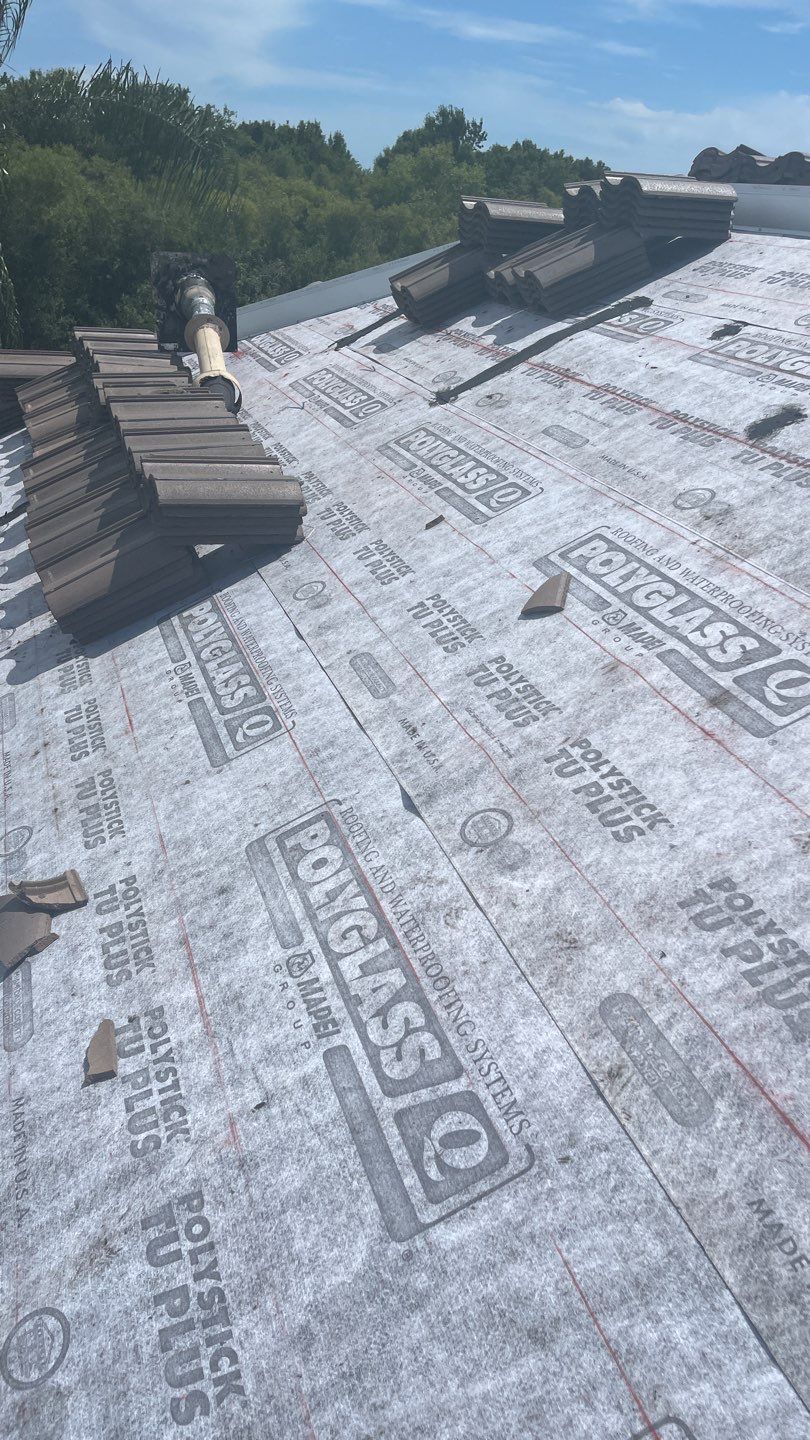 CERTIFIED STATE ROOFING CONTRACTOR (CCC1326624 / CCC1328172)
We work with you directly to comprise a plan that will provide what you need at competitive pricing. Our initial consultation helps us compile a detailed estimate. We will then be alongside you every step of the way to ensure we exceed your expectations! Call Today for Commercial & Home Roof Repairs in Bradenton FL
Do you suspect that your roof needs to be repaired? At Florida State Roofing and Construction, Inc., we can thoroughly inspect your roof to determine the problem, and we will come up with a solution. If your roof is past the point of repair, we can also help you with the roof installation process. We strive to provide you with excellent services, results, and customer service to ensure that you have the best customer experience. We also proudly provide our roofing services throughout the year, so whenever you need your roof repaired, regardless of the season, we can help. To learn more about our roof repair services, and the other services we offer, or for a free quote, make sure you contact our team today! We also offer roofing services, metal roofing, and new roof installation services in Bradenton, FL, and the surrounding area!