Local. Family Owned. Trusted.
Top-Rated Roof Installation in Bradenton
Florida State Roofing & Construction offers the best in roofing services, materials and supplies to protect your largest investment — your home.
Your roof has to face natural wear, harsh weather elements, and organic materials. Over time, your roof will need to be replaced. At Florida State Roofing and Construction, Inc., we can handle any roof from metal to tile roofs, and you can ensure that the installation process will be an easy one for you. You can trust that we provide the best roof installation Bradenton, FL has to offer.
At Florida State Roofing and Construction, Inc., we have been providing high-quality new roof installation services for over two decades. Whether you need a residential or commercial roof replacement, you can count on us, as we are an insured, licensed, and reliable roofing company. With our team, you no longer need to search for Bradenton roof installation near me.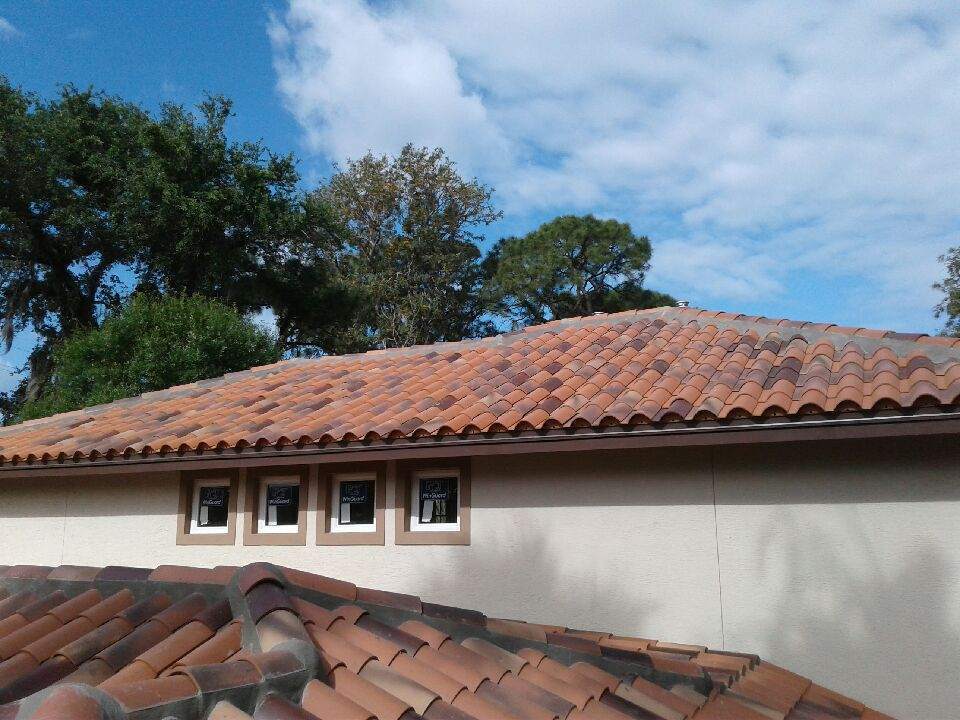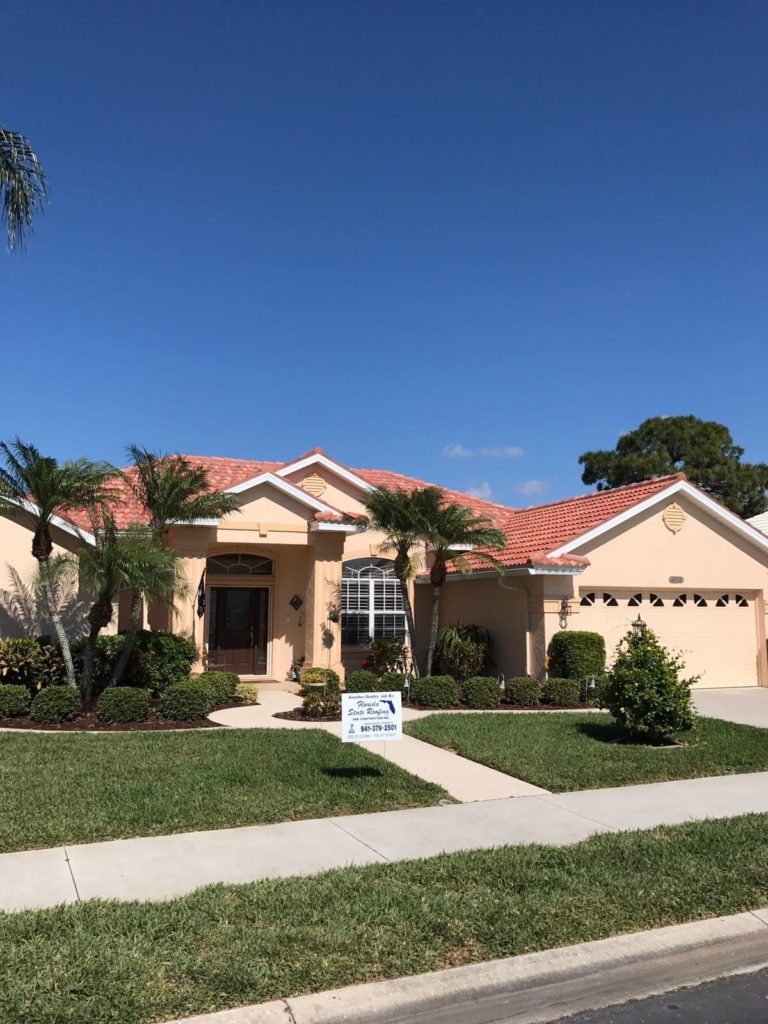 Searching for Bradenton Roof Installation Near Me?
We understand that getting a new roof can be overwhelming and stressful. This is why we will be with you every step of the way during the process, and we will make sure everything goes smoothly. To begin, we will give inspect your old roof and give you a quote based on your specific roof and the roof materials you would like to use. We will then have a meeting with you to go over what materials would work best with your roof and talk with you to decide what style you would like to achieve with your roof. 
We can also answer any questions you may have regarding the different materials, such as; a new tile roof installation, metal, and shingles. We strive to provide you with unmatched customer service and for you to deal with a truly professional roof company. When installing your new roof, we treat your home like our own. This is what makes us stand out compared to other roof replacement companies in the area. Our team has worked hard to build a strong reputation in the area, and we look forward to building your trust to become your trusted company for all of your roofing needs.
Expert Roof Installation Bradenton FL Residents Trust
When installing your new roof, one of the difficult decisions you will have to make is what roofing material you want to install. One roof material that we often recommend is a metal roof. Metal roofs are slowly becoming popular due to how durable and sturdy they are. Metal roofs are built to withstand strong winds and harsh weather elements and are expected to last between forty to seventy years. When you invest in a metal roof, more than likely, you won't have to purchase another roof while living in your home. 
Another popular roofing material used is asphalt shingle roofs. While they have a shorter lifespan than metal roofs, they tend to be more cost-effective. Regardless of what roofing material you choose, we are here to help. If you're unsure of what material you want, we can help guide you on what roofing material would best suit your home, style, and budget. You can trust that we provide the best new roof Bradenton, FL has to offer.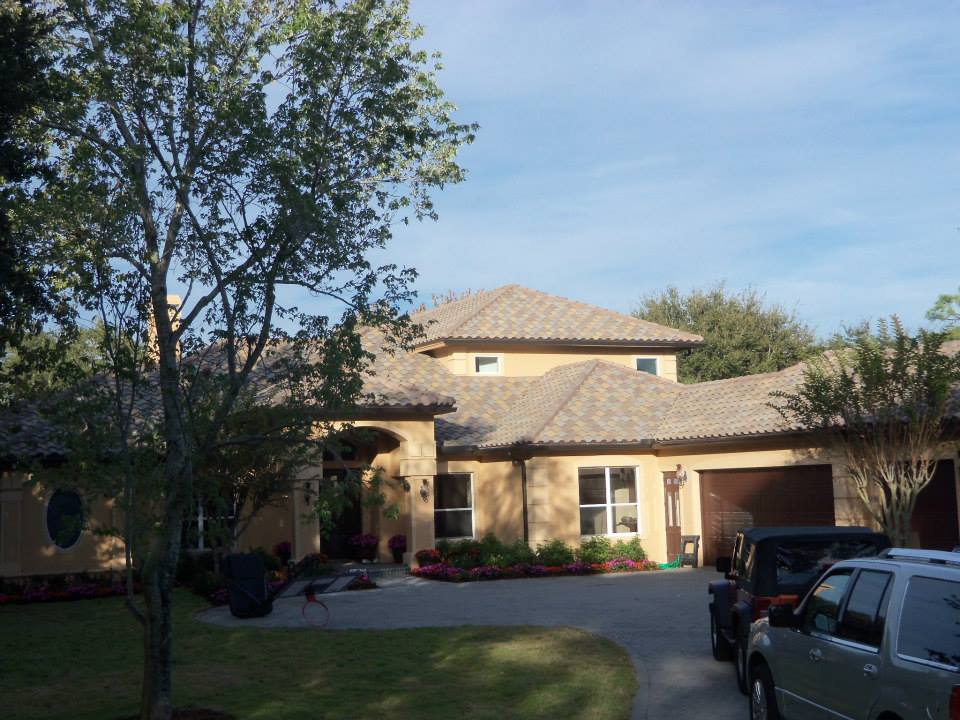 CERTIFIED STATE ROOFING CONTRACTOR (CCC1326624 / CCC1328172)
We work with you directly to comprise a plan that will provide what you need at competitive pricing. Our initial consultation helps us compile a detailed estimate. We will then be alongside you every step of the way to ensure we exceed your expectations! Call Today for Roof Replacement or a New Roof in Bradenton FL
Are you ready to take the leap into getting a new roof installed? At Florida State Roofing and Construction, Inc., we aim to exceed your expectations with any of the roofing services you need. We only use the best equipment and tools when installing your new roof so you can enjoy the benefits your new roof brings for many years to come. With our team, you can expect that we will be dependable, professional, and hardworking. To learn more about our new roof installation services or for a free quote, make sure you reach out to our team in Bradenton, FL today! We also offer metal roofing, roofing services, and roof repair services in Bradenton, FL, and the surrounding area!