Local. Family Owned. Trusted.
Professional Venice Roofing Company
Florida State Roofing & Construction offers the best in roofing services, materials and supplies to protect your largest investment — your home.
Well-known as being the place where one can find more shark teeth along the shore than any other place, is the beautiful area of Venice, Florida. With inviting beaches, great fishing spots, and many local parks for all to enjoy, Venice is a very special place along Florida's western coastline.
If you are a residential or commercial property owner in the Venice area, then chances are that you will be in need of roofing services at some point. Your local roofing experts from Florida State Roofing & Construction are highly skilled and are available for all of your roofing projects. We offer roof replacement services, including shingle roof replacement, tile roof replacement, and reroof services, as well as roof repair services. If you have been searching for Venice roof repairs near me, look no further than Florida State Roofing! We have the equipment and knowledge to deliver the best home roof repairs and commercial roof repairs throughout Venice, FL
The climate in Florida can provide challenging conditions for any type of roof. From extreme heat, strong storms, and a windy environment, roofing materials can deteriorate or become damaged over time. As a property owner, you may find that you need help with some roofing repair work or with a complete roof installation or replacement. So contact us today if you need roofing in Venice, FL.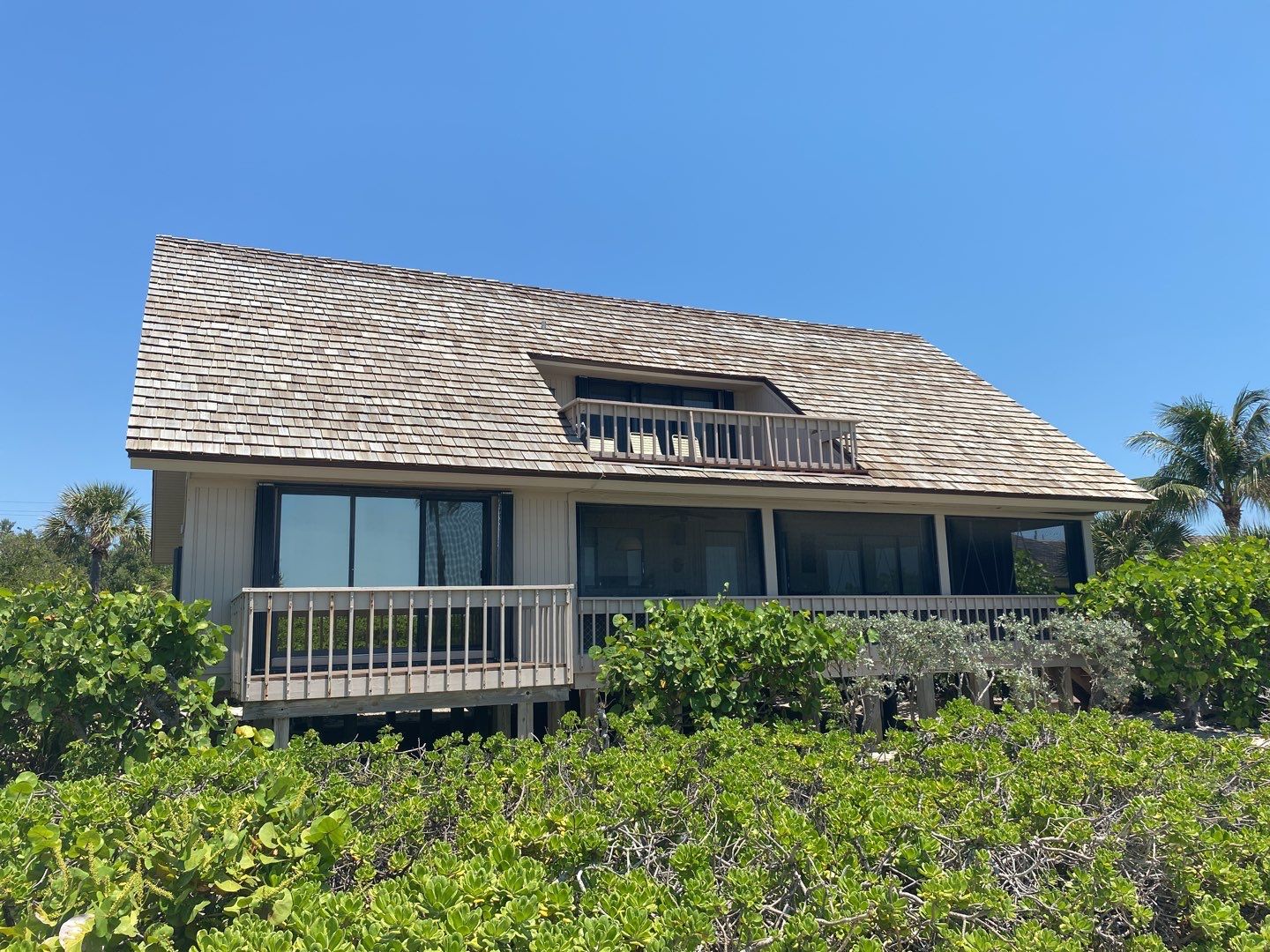 CALL NOW FOR A FREE QUOTE!
It is our pleasure to offer competitive Roofing Bradenton FL pricing and take on your next roofing project. Speak to one of our knowledgeable roofing consultants today about scheduling a free roofing estimate at your property.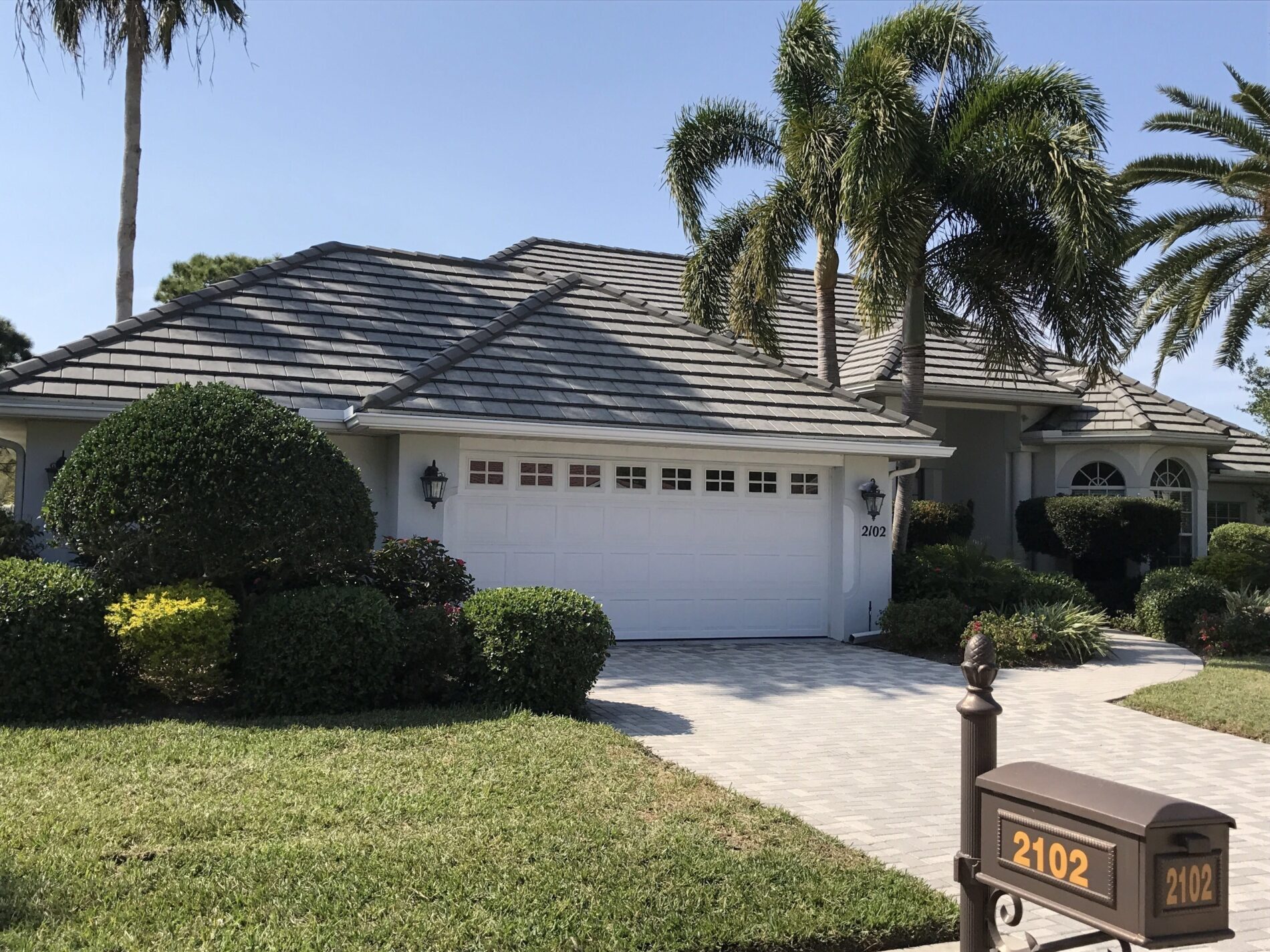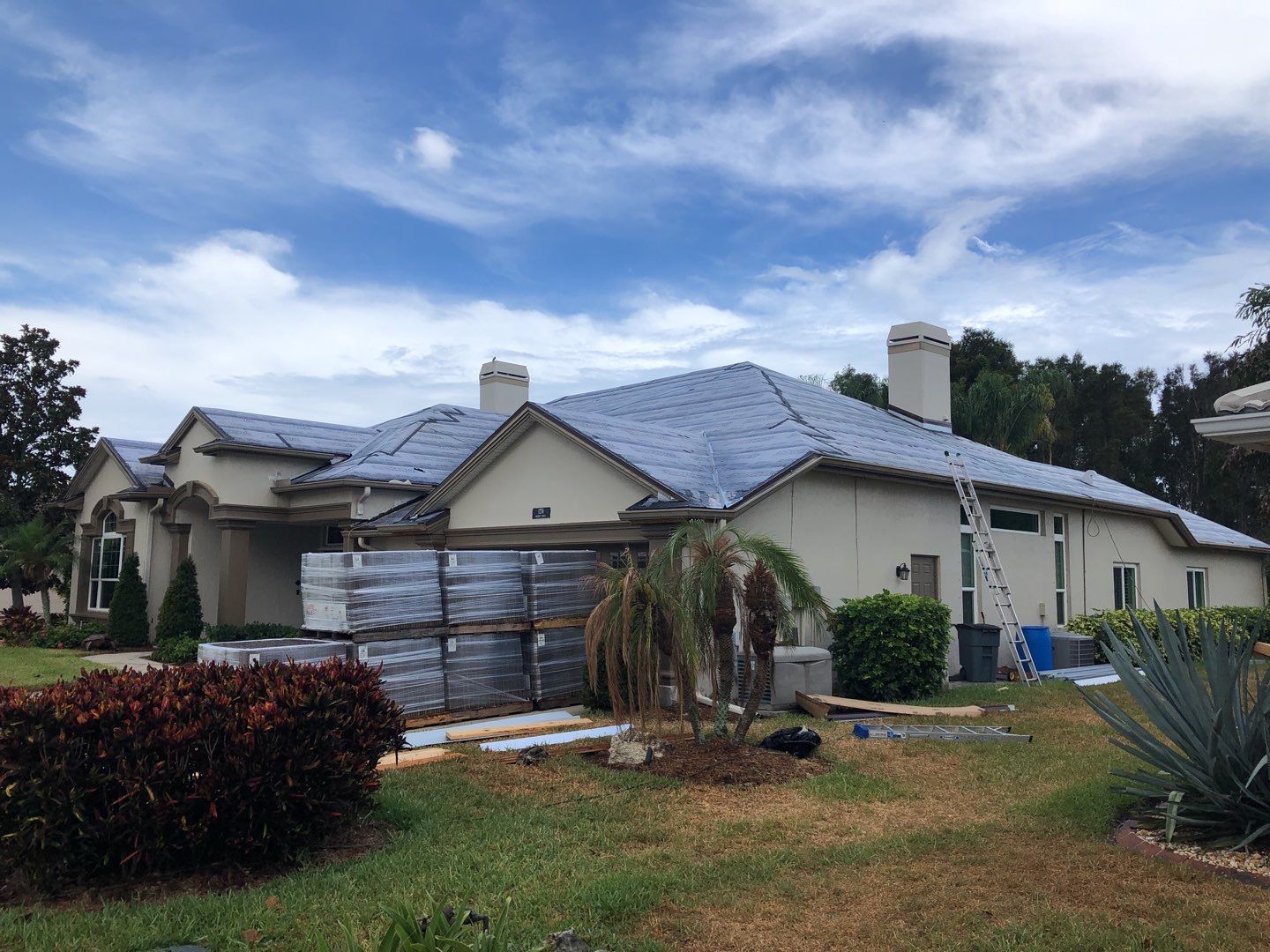 Top Rated Roof Repair Venice Residents Appreciate
Florida State Roofing & Construction team members are highly qualified and have acquired many years of experience working with all types of roofing materials. We provide superior workmanship for all roofing projects, including roof repairs, removals, and installation. Our goal is to provide each customer with a properly installed roof every single time, so you can enjoy many years of worry-free roofing life. We guarantee that we will use superior products for your roof project, and we will work methodically to install your roof correctly every step of the way.
Here at Florida State Roofing & Construction Inc, we are proud to offer new roof installation throughout Venice, FL. If you have been searching for trustworthy new roof services, look no further! We provide new roofing installation including new asphalt roof installation, new tile roof installation, and new metal roof installation. For the best new roof cost, give us a call today for a new roof Venice estimate. Our metal roofing systems are proven to be efficient and effective roofing structures for both residential and commercial properties. We are the top-rated Venice metal roofing contractors near me. 
Florida State Roofing & Construction, Inc. professionals know that your home or business is a very big investment for you and we want to help you take the best care possible for this significant piece of property. If you live or work within the Venice area and are looking for assistance with your roofing needs, then please contact us today. Furthermore, if you would like to work with a local roofing company that knows all of the elements that our area faces when it comes to different challenges, then our team of roofing contractors are your best contact. We have been in the area for a long time and we have the roofing experience that benefits our local residents the most. We are one of the best roofing contractors Venice, FL has to offer. We can't wait to help you with any of your Venice roofing needs! CERTIFIED STATE ROOFING CONTRACTOR (CCC1326624 / CCC1328172)
We work with you directly to comprise a plan that will provide what you need at competitive pricing. Our initial consultation helps us compile a detailed estimate. We will then be alongside you every step of the way to ensure we exceed your expectations! Expert Roofing Contractors in Venice FL
Our team of professionals work relentlessly with one goal in mind. That is to exceed your expectations and help transform your home or business to a breathtaking level.