Local. Family Owned. Trusted.
Expert Roofing Company in Manatee County
Florida State Roofing & Construction offers the best in roofing services, materials and supplies to protect your largest investment — your home.
Are you in the market for a new roof for your home or business? A roof is a very big investment, and your decision regarding your roof should not be taken lightly. One type of roofing material that you may want to investigate is metal. Metal Roofing Bradenton is becoming more and more popular, and may be especially beneficial in South Florida's climate and environmental conditions.
There are several different metals that can be used in the manufacturing process of a metal roof. Aluminum and steel are the most common choices; however, other metal roofs can include copper, tin, titanium, and zinc.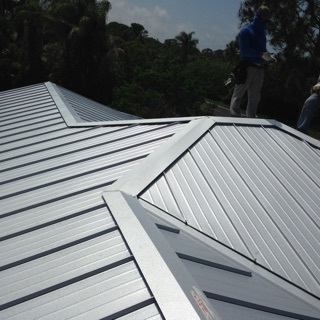 CALL NOW FOR A FREE QUOTE!
It is our pleasure to offer competitive roofing pricing and take on your next roofing project. Speak to one of our knowledgeable roofing consultants today about scheduling a free roofing estimate at your property.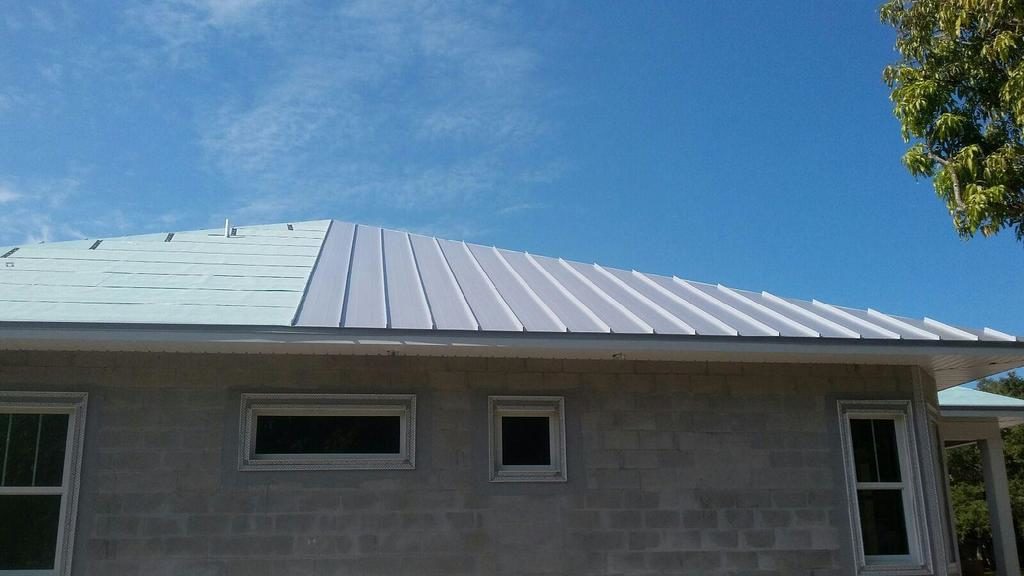 Metal Roofing in Bradenton, FL
Aluminum is especially a wonderful roofing material in the Bradenton area. It is one of the hardest metal materials used for metal roofing Bradenton, and can withstand corrosion that is inevitable when living so close to salt water. It is also extremely lightweight; therefore, it should never affect the structural system of your home.
Steel is another great material to use for a roof. It is generally a little heavier than an aluminum roof, but still much lighter than a shingled roof. Steel is usually covered with a protective coating (often made with a mixture of aluminum and zinc) that helps prevent any rusting or corrosion, as well.
There are many positive attributes of metal roofing Bradenton. Below is a list of a few of them.
Benefits of Metal Roofing Bradenton
Long life and long warranties
Many metal manufacturing companies will provide a warranty for their materials, most for about 50 years. This is a long life for a roofing material; about twice as long as an asphalt roof.
Decrease in energy bills
Many metal roofing materials are completed with an Energy Star rating, due to their ability to reflect the intense sun, especially evident in Florida, and will actually aid in keeping the interior of your home cooler than other roofing materials.
Extremely durable
Metal roofs are excellent at withstanding strong winds during a storm, and for sealing out water. Metal also will not rot, mildew, or become infested with insects. Metal is also resistant to fire.
As many wonderful features there are about metal roofing materials, there are also a couple of negatives about them. One of the main concerns is the cost. Purchasing and installation of a metal roof can cost up to twice as much as a shingled roof. Of course, the metal roof is expected to last about twice as long, so it is up to you to decide if the cost is worth the expected lifespan.  Also, there is always the possibility of denting occurring within the metal. This usually only happens when tree limbs fall onto the roof, or from very large hail pellets hitting the roof.
In conclusion, if you are going to be replacing or adding a roof soon, checking out the properties of a metal roof is definitely a good idea, Florida State Roofing And Construction Inc. is the best contractor to provide that service. Especially for areas around Bradenton, and the South Florida region, metal roofing Bradenton can be very functional, durable, and efficient.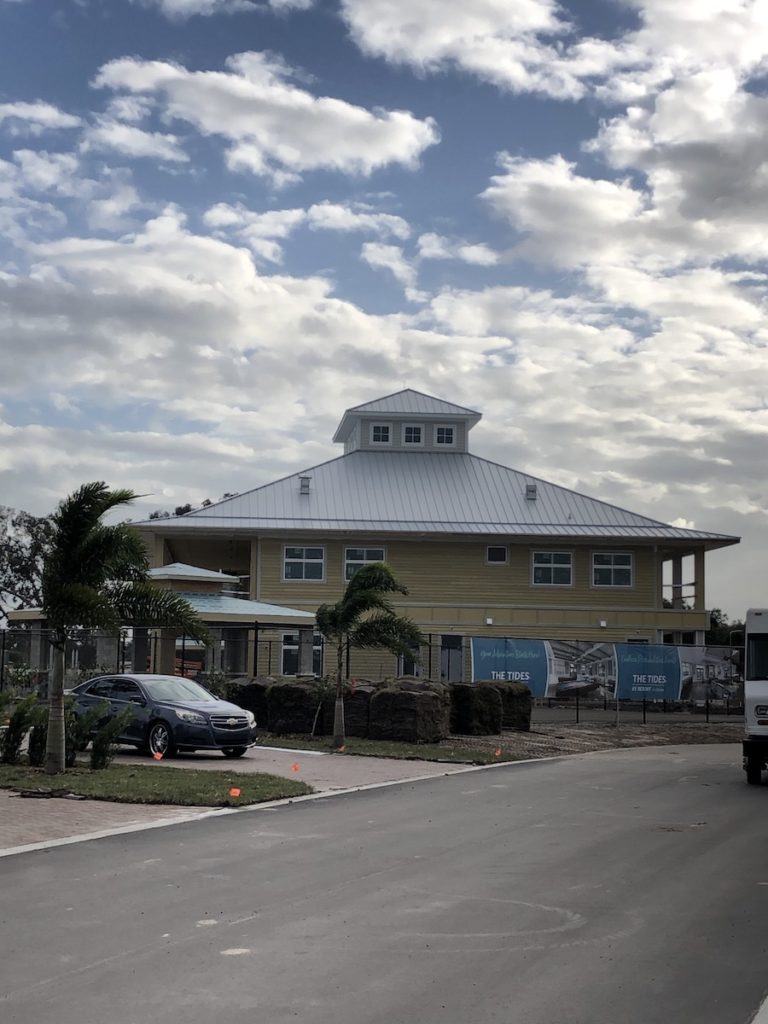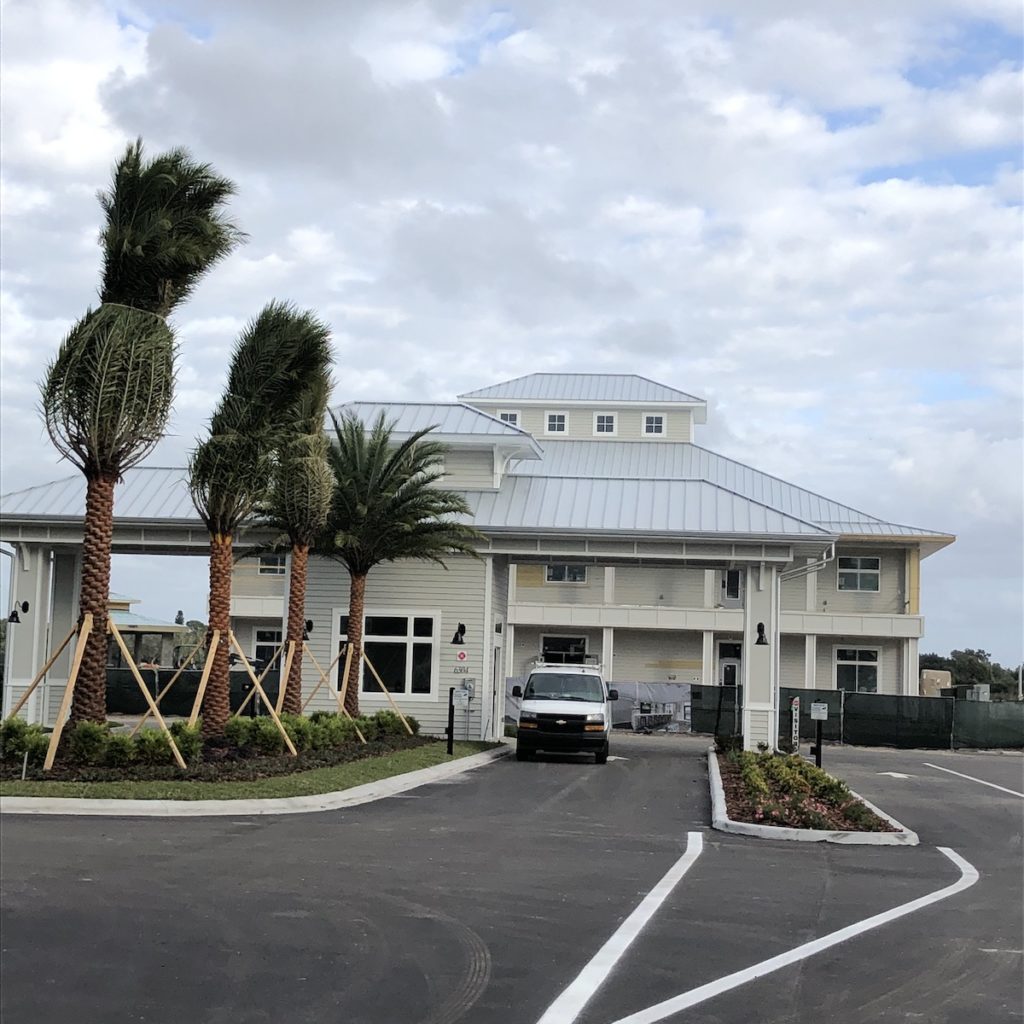 CERTIFIED STATE ROOFING CONTRACTOR (CCC1326624 / CCC1328172)
We work with you directly to comprise a plan that will provide what you need at competitive pricing. Our initial consultation helps us compile a detailed estimate. We will then be alongside you every step of the way to ensure we exceed your expectations! Metal Roofing Bradenton Done Right
Our team of professionals work relentlessly with one goal in mind. That is to exceed your expectations and help transform your home or business to a breathtaking level.